Europe
Lebanon
Middle East
Hopeless Macron's colonial-style Lebanon sojourn sparks derision, outcry
Lebanese people have taken to the social media to vent their anger at French President Emmanuel Macron over his uninvited visit to Lebanon and his "colonial mentality" by calling for a new political pact and reportedly threatening the country's leaders.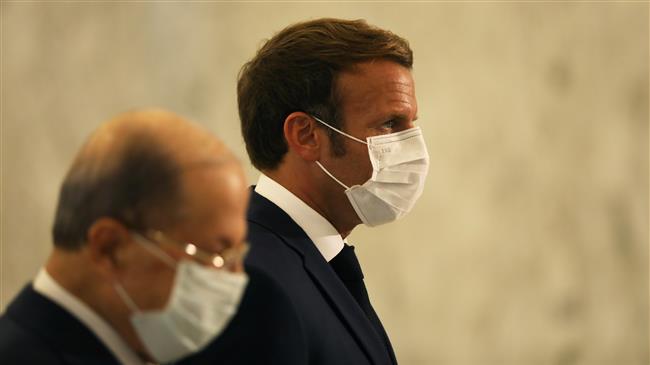 Macron made the visit to Lebanese capital of Beirut on Thursday after a cataclysmic explosion killed 145 people and injured more than 5,000 others.
The deadly incident also left at least 300,000 without habitable homes, hammering a nation already beset by US-instigated economic crises.
During the snap visit, the French president called for an international inquiry into the devastating blast that generated a seismic shock felt across the region.
Lebanon's Arabic-language al-Mayadeen television news network said Macron, in a meeting with President Michel Aoun, threatened Lebanese leaders with sanctions if they do not submit to reforms and a "political change". 
Macron also called for a "new political pact" among Lebanese political factions and said he had proposed a roadmap to the Lebanese authorities to unlock billions of dollars in funds from the international community, and that he would return to Lebanon in September to follow up.
"I will be back on September 1, and if they can't do it, I'll take my political responsibility"  toward Lebanon, said Macron in remarks more sounding like those about a protectorate. 
Macron's remarks sparked a swift backlash, with many Twitter users denouncing what they deemed as interference in the internal affairs of Lebanon, which gained independence from the French colonial rule more than seven decades ago.