Palestine
HORRIBLE MASSACRE IN GAZA: 110 dead and more than 200 wounded since the dawn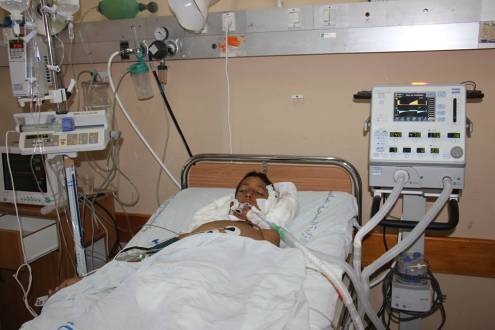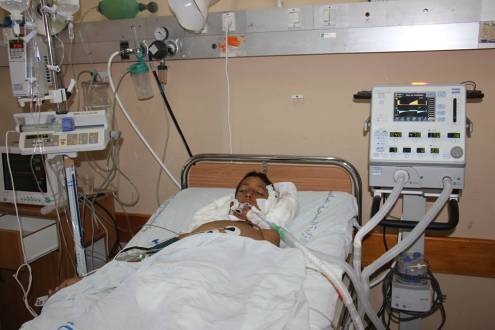 A spokesman for the Ministry of Health in Gaza, Dr. Ashraf ability, "The number of martyrs who ascended since the dawn of the day, on Tuesday, reached the 110 martyrs, and more than 200 wounded."
The total number of martyrs since the beginning of the war of aggression on the Gaza Strip has risen to a martyr in 1156, and more than 6,700 wounded.
Among the list of the martyrs who have fallen in the last few hours, it has cited Mahmoud Mohamed Hammad by Israeli shelling that targeted the east of Khan Younis.
And announced the arrival of the Martyr Mohammed Salem mouse Aqsa Martyrs Hospital after his body was recovered after the bombing of the occupation on the homes of citizens in the province of Central dawn today.
He cited the return of the young Ajmien Shalluf, and wounded three others bombed the motorcycle in the area of ​​Rafah Meraj.
He cited the girl Liberation Nasr Jaber (15 years) after the bombing of the occupation on her house in the neighborhood of the northern Gaza Strip.
The last massacres committed by the occupation forces in the city of Khan Younis bombing three houses belonging to the family of the Aga dawn today, and resulted in the martyrdom of 12 citizens of the same family.
Khalid said that the occupation massacre committed against the family at dawn today by bombing three houses in the area near the bottom of the Islamic University of Khan Younis.
And martyrs of the 12 were: Mohamed Fadl Aga 25 years, Mr. Atta Aga 24 years, and a rare Atta Aga 45 years, and his sons, Ahmed, 21, and 16-year-old Iyad preferred 11-year-old and 18-year-old Dalia and our 14-year-old.
And he confirmed the existence of missing people under the rubble: two Nariman Wellega and Saddam Majdi Aga.
In the latest raids killed Tuesday afternoon, the leader of the Democratic Front Wadah Abu Amer and his wife, five sons and a raid on their house in Khan Younis.
It also cited the young Suhail Hussein Nassar, and three wounded in the bombing of his home in Beit Lahia in the northern Gaza Strip.
It also cited five people by the bombing of a house belonging to the family of Duheir in Rafah by two missiles, and the martyrs are journalist Ezzat Duheir 23-year-old, and elderly Turkish Duheir 80 years, and Jasmine Duheir 25 years, and the child Mary Duheir 12 years, and the girl child Tasneem Duheir 8 years.
He cited the press attributed Duheir 23-year-old, and 4 of his family members in the bombing of the town of Rafah.
The death toll rose Martyrs home was bombed Anis Abu Shamala, the mayor of Bureij in central Gaza for five and injuring about seven others.
The death toll from the bombing at the family home in the city of Khan Younis al-Najjar's 5, and was known among the martyrs Arrows 42-year-old carpenter.
It also injured about 10 people in targeting the homes of families of Abu Mosque and another mosque of Khan Younis in the southern Gaza Strip.