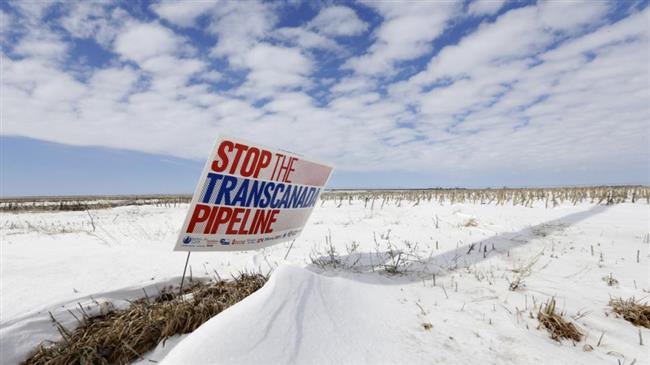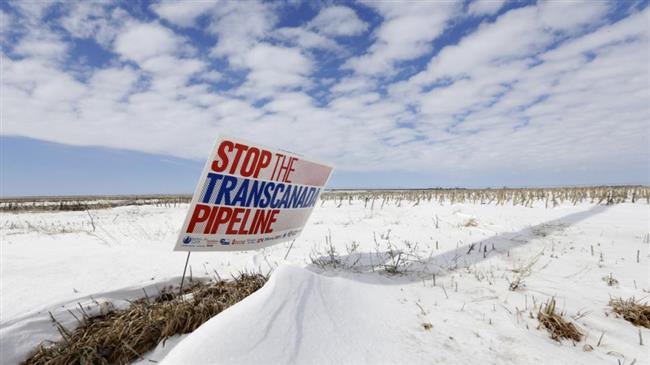 Despite President Barack Obama's veto threat, the US House of Representatives has overwhelmingly approved the construction of the Keystone XL oil pipeline.
The Republican-controlled House voted 266-153 to pass a bill authorizing the controversial pipeline on Friday.
The bill will move to the Senate before it is moved on to President Obama.
Senate Majority Leader Mitch McConnell is expected to oversee a debate on the measure.
"We're going to put this bill on the president's desk. And he's going to have to make a decision whether to side with jobs and the economy or whether to side with environmental extremists," Republican Senator John Barrasso said.
The project would carry oil from Canada to Nebraska in the US and critics argue that the proposed pipeline is a death warrant to the environment and to the people.
Several protests have been held against the pipeline. Demonstrators said producing oil from Canada's tar sands was energy-intensive and would increase global warming.
They are concerned that the pipeline will put nearby communities at risk of oil spills and contaminations of water supplies.
After the vote, House Speaker John Boehner said that there was no excuse for the president to continue blocking the pipeline.
"An overwhelming majority of Americans support this job-creating energy project, and President Obama ought to respect their will and stop standing in the way," he said.
However, the White House on Friday reiterated that Obama would veto the measure if it reaches his desk.