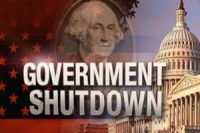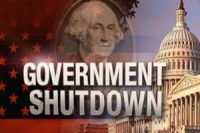 House Republicans on Sunday approved a short-term government funding bill that delays Obamacare and permanently repeals a tax on medical devices, setting up their most dramatic face-off ever with President Barack Obama and Senate Democrats.
The vote to delay Obamacare was 231-192, with two Republicans voting against the bill, while two Democrats supported it.
The move represents a complete about-face by Speaker John Boehner (R-Ohio) and the House Republican leadership. They wanted to shift the focus of health care and budgetary squabbles onto the debt ceiling fight, but conservative Republicans honed in on the government funding battle.
Passage of the funding bill on early Sunday, following several hours of acrimonious debate the House, sets the stage for two days of political drama and dramatically increased the chances of a government shutdown come Oct. 1.
Obama and Senate Majority Leader Harry Reid (D-Nev.) have already warned that the GOP proposal is unacceptable. Reid may not even bring back the Senate into session until Monday afternoon – just hours before a shutdown would begin – to reject the GOP proposal.
On Friday, Senate Democrats passed a bill to fund the government until Nov. 15, but kept intact Obamacare. The two chambers are on a collision course, a standoff that could lead to the first government shutdown since 1996.