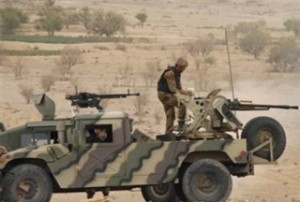 Houthi fighters in Yemen claim they have inflicted heavy defeat on army forces in the outskirts of the northern city of Sa'ada as the government continues its offensive against the fighters.
In a statement released Sunday, the fighters said they have seized a government military camp in Sa'daa and left several soldiers dead and many more wounded in clashes near the city.
The fighters have also provided footage of a number of government forces captured in the area.
According to the statement, the army warplanes later bombed areas in Saqayn and Haydan district, in Sa'ada.
In another operation on Harf Sufyan in Amran province, the government lost many forces and had to withdraw from the area, Houtis said.
Hundreds of people have been killed and thousands of others were displaced since the government launched 'Operation Scorched Earth' against the fighters on August 11.
The government has vowed to continue fighting the Houthis even for another five or six more years.