Yemen
Houthis reject Yemen six-region federation plan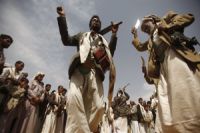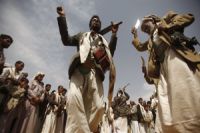 Yemen's Shiite Muslim Houthi defenders have rejected a plan that would transform the Arab country into a state of six regions, arguing that the proposal falls short of an equal distribution of wealth.
According to Press TV, Mohammed al-Bakheiti, a member of the Houthi group Ansarullah, on Tuesday said: "We have rejected it because it divides Yemen into poor and wealthy regions."
The agreement on establishing the six-region federation was made at a Monday meeting of a panel headed by President Abd Rabbuh Mansur Hadi, and included representatives of Yemen's main parties in the capital, Sana'a.
The federalism plan is to be included in the new constitution of Yemen, and will be put to a referendum within a year.
Under the plan, the northern province of Sa'ada, which is the bastion of Houthi Shiite Muslims, will be part of the Azal region – a zone that has no significant natural resources or access to sea.
Politicians in southern Yemen are opposed to the agreement. They say four provinces in the north would have more power than the two in the south.
The idea of creating a federal system has been a part of Yemen's political transition, as the country is still reeling from the popular uprising, which forced longtime dictator Ali Abdullah Saleh out of office in February 2012.
Meanwhile, Yemen's southern residents complain that they have been economically and politically marginalized by the central government in Sana'a.