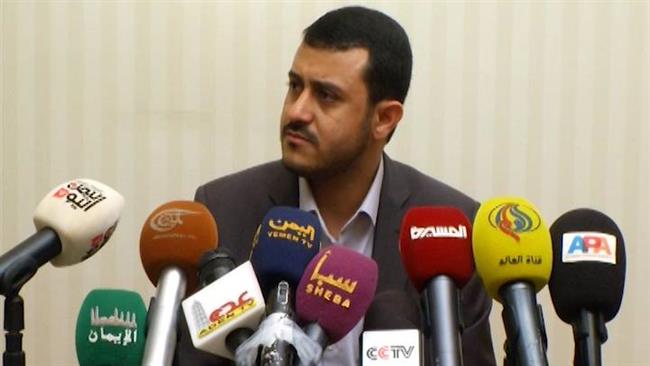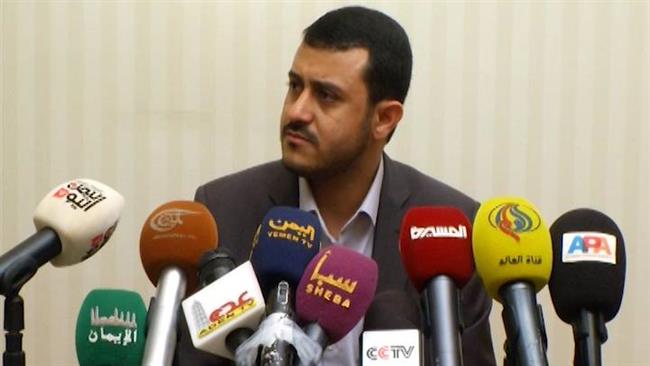 Yemen's Houthi Ansarullah movement has strongly criticized the Saudi-backed delegation for withdrawing from peace talks in Kuwait.
Hamza al-Houthi, head of the Houthi delegation to the UN-sponsored talks, said Wednesday that the decision was surprising and unjustified.
He also accused representatives of the ousted government of intransigence and attempts to thwart the peace talks.
Al-Houthi expressed hope that the other party will be more serious about finding a political solution to meet the demands of the Yemeni people.
He further said the negotiations were positive and focused on the ceasefire as well as the formation of a unity government among other issues.
The peace talks began on April 17 after a shaky ceasefire was consolidated.
Yemen has been under a relentless Saudi air campaign since March 26, 2015, launched in a bid to restore power to Hadi. More than 9,400 people have been killed in the airstrikes.
On Tuesday, representatives of former president Abd Rabbuh Mansur Hadithat withdrawing from the negotiations for the second time.
Hadi's prime minister Ahmed bin Dagher, meanwhile, rejected a unity government proposed by the Houthis on Wednesday.
Daghar insisted that the Ansarullah fighters must surrender their weapons and withdraw from territories under their control.
Hamza al-Houthi said Kuwait and the UN are making efforts to return the Saudi-backed delegation back to the negotiating table.
Kuwait's emir, Sheikh Sabah al-Ahmad Al-Sabah, urged the warring parties to keep negotiating to "reach positive results."