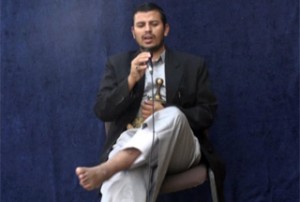 A spokesman for Yemen's Hezbollahi Houthi fighters has called on the country's government to release around 1,000 members of the Hezbollahi group.
"There are around 1,000 men still being detained by authorities," Muhammed Abdul-Salam said on Friday.
"We urge the government to respect the ceasefire agreement and free all the detainees," he added.
The spokesman explained that the dozens of people already freed had nothing to do with the group.
The conflict between Sana'a and Houthis began in 2004. It intensified in August 2009 when the Yemeni army launched Operation Scorched Earth in an attempt to crush the fighters in the northern province of Sa'ada.
However, the armed encounter ended after the government and the fighters agreed to a ceasefire in February.
According to the agreement, the Hezbollahi Houthis released 178 prisoners last month.
The group freed the prisoners after they received assurances from Yemeni President Ali Abdullah Saleh that their prisoners would be released.