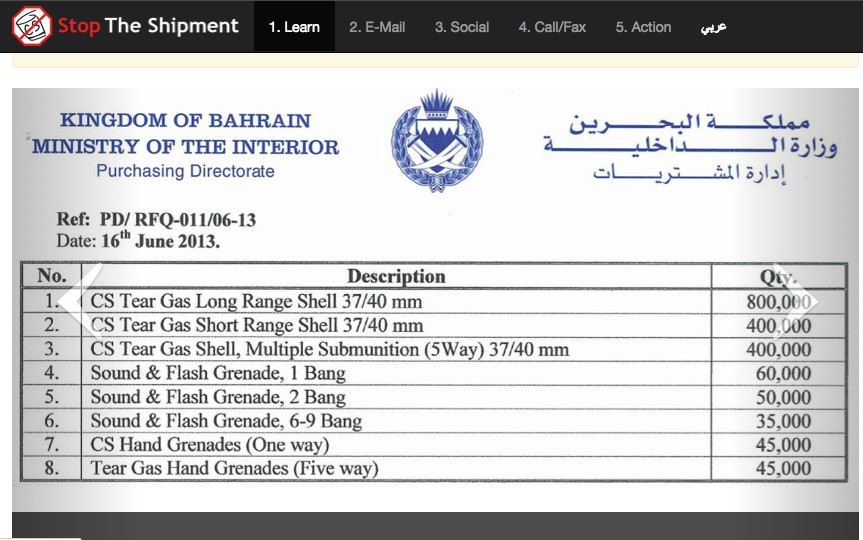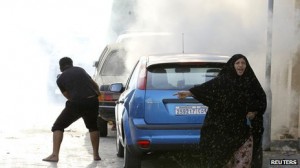 Human Rights Watch (HRW) said Bahraini regime forces have used tear gas 'disproportionately' and 'unlawfully' in their clampdown on anti-regime protests in the Persian Gulf kingdom.
tear gas
The rights group noted security forces in Bahrain have "repeatedly used tear gas disproportionately and sometimes unlawfully in suppressing anti-government demonstrations" since the beginning of the popular uprising in the country over two years ago.
According to the New York-based rights group, the excessive use of tear gas by police in Bahrain "has been implicated in more than a dozen deaths and serious injuries."
The report was released after the Bahrain Watch organization leaked documents exposing a tender issued by Bahrain's Interior Ministry in June to purchase 1.6 million tear gas shells, 90,000 tear gas grenades and 145,000 sound and flash grenades. Bahrain has a population of 1.2 million.
South Korea and a joint South African-German company are the main suppliers of tear gas to the Persian Gulf kingdom, according to the Bahrain Watch.