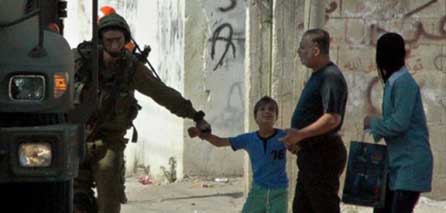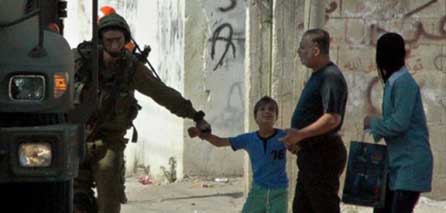 Human Rights Watch (HRW) accused Israel of violating the human rights of and abusing Palestinian children who are imprisoned in its jails and pointed to the fact that their number has doubled since the outbreak of Jerusalem Intifada last October.
The world organization, which is headquartered in New York, revealed in a report issued on Monday that Israeli forces used unnecessary force during arrest of Palestinian juveniles, hit some of them in some cases, and detained them in unsafe conditions.
The director of the HRW's office in the occupied Palestinian territories Surrey Bashi said that screaming, threatening, and beating are not suitable methods to be used by police to take confessions from minors.
he human rights organization HRW reviewed six cases of violation of juveniles arrested by Israeli forces in Occupied Jerusalem and other locations in the West Bank.
The police questioned those children without the presence of any of their parents or any guardian and violated their rights by severe beating and detention for hours in the cold in addition to other kinds of violations.
The number of Palestinian minors detained in Israeli jails until the end of last month reached 450 captives, according to Palestinian human rights organizations.