Afghanistan
Asia-Pacific
Human Rights
North America
HRW says CIA-backed Afghan forces carry out 'grave' rights abuses
CIA-backed security units in Afghanistan are committing "war crimes" and other "grave" rights abuses with impunity, according to a damning report by Human Rights Watch.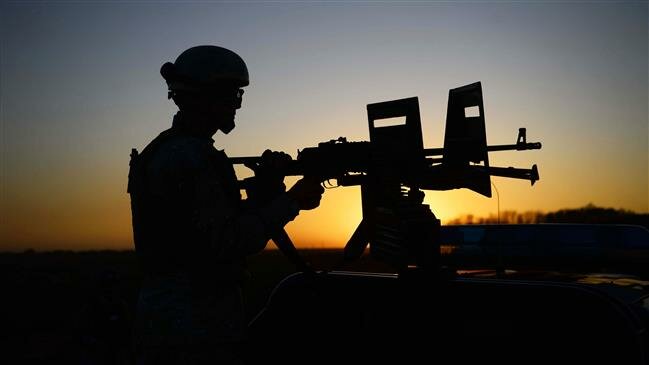 The New York-based rights group suggested that the units — recruited, trained and funded by the US intelligence agency — should be disbanded for unlawful tactics such as summary executions, enforced disappearances, night raids into homes and indiscriminate airstrikes.
"They are illustrative of a larger pattern of serious laws-of-war violations — some amounting to war crimes — that extends to all provinces in Afghanistan where these paramilitary forces operate with impunity," the watchdog said in a 53-page report on Thursday.
The report, titled "They've Shot Many Like This': Abusive Night Raids by CIA-Backed Afghan Strike Forces", documented 14 cases in which CIA-backed counter-terrorism units committed serious abuses in the Asian country between late 2017 and mid-2019.
During the last two years, these airstrikes have unlawfully claimed the lives of many civilians in night raids, it further said, adding that the forces have also attacked healthcare facilities for allegedly treating militants and killed staff.
Moreover, they also "forcibly" have taken detainees to undisclosed locations.
"Air operations may precede or follow a night raid. In a number of incidents Human Rights Watch investigated, airstrikes or helicopter-fired munitions killed and injured civilians before or after night raids," the report said, warning that the US air raids in Afghanistan dramatically increased civilian casualties.
US airstrike in Afghanistan in May killed 30 civilians: UNA US airstrike that was carried out in Afghanistan in May and was said to have targeted Taliban militants in fact killed at least 30 civilians, a UN probe has found.
The report said that while CIA-backed paramilitary forces, which are denounced by villagers and district authorities, are nominally part of the National Directorate of Security (NDS) intelligence service, they do not fall under the NDS's normal chain of command.
"They largely have been recruited, trained, equipped, and overseen by the CIA. They often have US Special Forces personnel deployed alongside them during kill-or-capture operations; these US forces, primarily Army Rangers, have been seconded to the CIA. Afghan paramilitary strike forces generally carry out operations with US logistical support and are dependent on US intelligence and surveillance for targeting," it added.
The rights group further said that the units have been allowed to call in US airstrikes, without any concern for civilian life. The raids, it added, have unlawfully struck civilians due to mistakes in identification of the designated targets, weak intelligence or political rivalries.
US airstrikes kill at least 14 civilians in AfghanistanAir raids in Afghanistan's southern Helmand and eastern Kunar provinces have killed at least 14 civilians, the UN says.
The HRW also urged the Afghan government in Kabul to "immediately disband and disarm all pro-government armed groups, paramilitary strike forces, and militias, including National Directorate of Security strike force units, the Khost Protection Force, and other counterinsurgency forces that are not under the Afghan National Defense and Security Forces chain of command."
The US invaded Afghanistan in October 2001 and overthrew a Taliban regime in power at the time. But US forces have remained bogged down there through the presidencies of George W. Bush, Barack Obama, and now Donald Trump.
Some 18 years on, Washington is seeking a truce with the militants, who still control large swathes of territory.
US envoy, Taliban officials meet 1st time since failed pactUS peace envoy meets Taliban negotiators for the first time since breaking off of talks.
The Taliban, which now controls or has influence in about half of Afghanistan's territory, has so far rejected the proposal to lay down arms and instead called on the US to end the use of force in Afghanistan. It also insists that talks cannot move ahead until foreign forces leave the country.
Earlier this week, NATO released figures showing that the US had conducted 1,113 air and artillery strikes in Afghanistan last month, a huge increase on previous months that came as negotiations between Washington and the Taliban collapsed.
Nearly 20,000 foreign troops, most of them Americans, are currently deployed in Afghanistan as part of a mission to purportedly train, assist, and advise Afghan security forces.