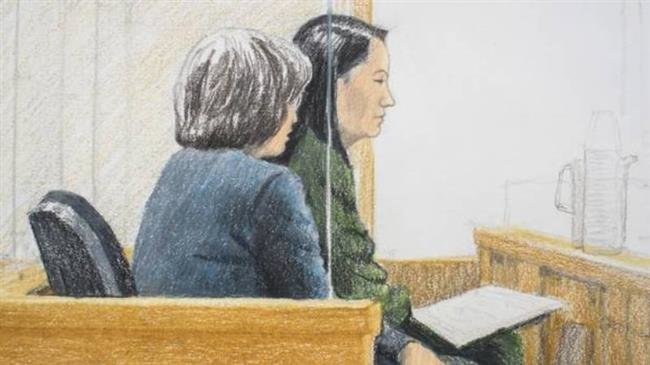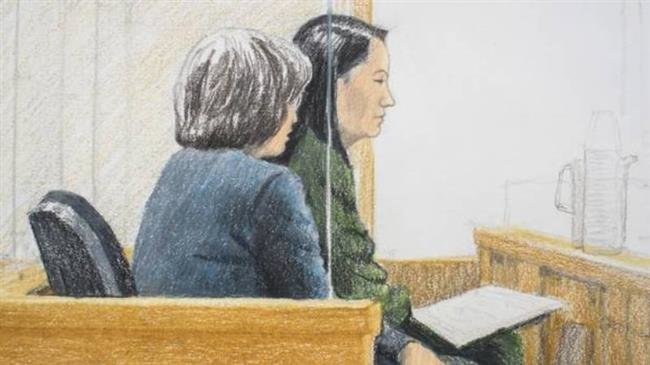 A top executive and daughter of the founder of the Chinese telecom giant Huawei, who was arrested in Canada, has been accused of charges related to alleged sanctions-breaking business dealings with Iran, a court hearing says.
Meng Wanzhou, who was nabbed during a stopover at Vancouver earlier this week, appeared in a Canadian court in on Friday.
The day-long hearing was adjourned until Monday, when the judge is expected to render a decision on bail. Meng will remain in custody till Monday.
A Canadian prosecutor said on Friday that Meng covered up her company's links to a firm that tried to sell equipment to Iran, which is under the US sanctions.
US President Donald Trump withdrew his country in May from the multilateral nuclear agreement, known as the Joint Comprehensive Plan of Action (JCPOA), and decided to re-impose unilateral sanctions against Tehran.
The prosecutor, who asked for bail to be denied, said Meng has been accused of "conspiracy to defraud multiple financial institutions."
If extradited to the United States, Meng would face charges of conspiracy to defraud multiple financial institutions, with a maximum sentence of 30 years for each charge.
US prosecutors also accused Meng of lying to a US bank, identified by her lawyer as "Hong Kong Bank," about the use of a covert subsidiary to sell to Iran in breach of sanctions.
The Canadian lawyer also said that Meng has shown a pattern of avoiding the United States over the past year since becoming aware of the investigation into the matter.
Her lawyer, David Martin, however, disputed the prosecutor's call to deny bail, saying, "The fact a person has worked hard and has extraordinary resources cannot be a factor that would exclude them from bail."
China called on both Washington and Ottawa to immediately clarify the reasons for Meng's detention, and release her immediately.
Huawei also said on Friday that it "will continue to follow the bail hearing" next week, expressing "every confidence that the Canadian and US legal systems will reach the right conclusion."
Meng's shocking arrest came at the same day US President Donald Trump and Chinese President Xi Jinping met at the G20 summit in Argentina, during which they reached an agreement to temporarily suspend a trade war.
The arrest is now threatening the fragile truce that was reached after months of tough negotiations over import tariffs on hundreds of billions of dollars of products.