Syria
Huge Syrian Army buildup near Kafr Naboudeh as operation approaches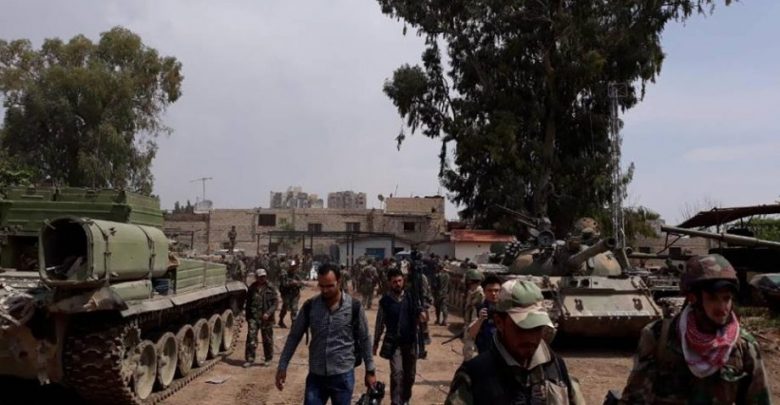 The Syrian Arab Army's (SAA) operation near Kafr Naboudeh may take place sooner than expected, as a source near the front-lines told Al-Masdar that the military recently moved a large number of soldiers to the town of Bredeij.
According to the source, the Syrian Army is planning to target the key hilltop of Tal Sakher and the nearby town of Al-Hobeit.
The goal of this Syrian Army operation will be to fully secure the eastern axis of Kafr Naboudeh, which is currently susceptible to militant attacks from Tal Sakher.
The Syrian Army has attempted to capture Al-Hobeit and Tal Sakher in the past; however, they were repelled repeatedly by the jihadist rebels of Hay'at Tahrir Al-Sham and their allies from Jaysh Al-Izza.
In addition to building up their forces at Bredeij, the Syrian Army has also been sending large convoys of reinforcements to northwestern Hama.
While the Syrian Army wants to secure Kafr Naboudeh, they could also be launching this attack to divert jihadists away from the Tal Malah front.
The hilltop of Tal Malah is currently under militant control, which has resulted in the closure of the main road between the government strongholds of Sqaylabiyeh and Mhardeh.