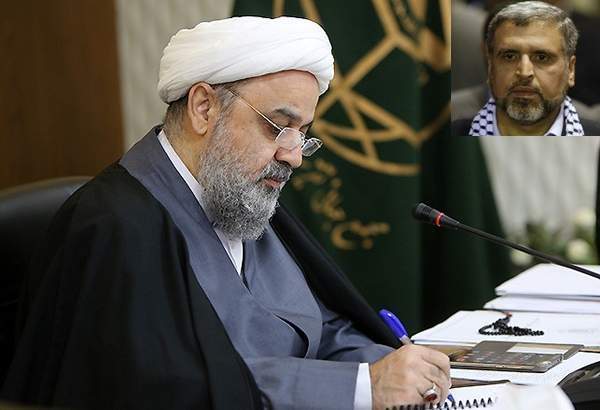 Hujjat-ul-Islam Hamid Shahriari, top Iranian cleric and director of major Islamic unity center in the country has issued a message following the passing of former leader of Palestines Jihad and called him as a true follower of Fat'hi Shaqaqi, martyred co-founder of the Islamic Jihad Movement, reported Taqrib News Agency (TNA).
 
In this message addressing Ziyad al-Nakhalah, currently leading Palestinian Islamic Jihad Movement, the Iranian cleric hailed the wise approach of late Ramadan Shallah vowing that his stance would remain in the hearts and minds of the Muslim world.
 
"Zionist and American hostility towards the great Palestinian hero is telling of his loyalty and sincerity towards his country and nation" wrote the cleric in his message and added," As is his resistance against intrigues is telling of his vigilance against enemies."
Hujjat-ul-Islam Shahriari called late Ramadan Shallah as a true follower of Fathi Shaqaqi who denied all sectarian and tribal divisions providing a clear classification between the resistance and ignorance fronts in his country, world of Islam and the international arena.
 
Shallah, who served as secretary general of the resistance group from 1995 to 2018, died at the age of 62 on Saturday night following three years in coma.