Saudi Arabia
Human Rights Watch Slams Saudi Arabia for Arresting Peaceful Protesters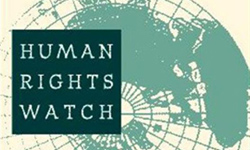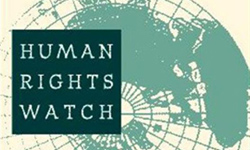 Human Rights Watch accused Saudi Arabia of arbitrarily arresting peaceful activists in its Eastern Province, home to a large Shiite Muslim minority, and of sparking recent clashes there with the detention of two elderly men.
Hundreds of Muslims in Saudi Arabia protested in February to demand the release of activists. Those have been followed by sporadic demonstrations that have led to more arrests.
In a statement, the Saudi Interior Ministry vowed to end the protests with "an iron fist".
HRW said last week's demonstrations began after security forces arrested two elderly men to force their sons to surrender to police.
"Saudi authorities should immediately stop arbitrary arrests of relatives, rights activists, and peaceful protesters," said Christoph Wilcke, senior Middle East researcher at HRW in a statement posted on the rights group's website.