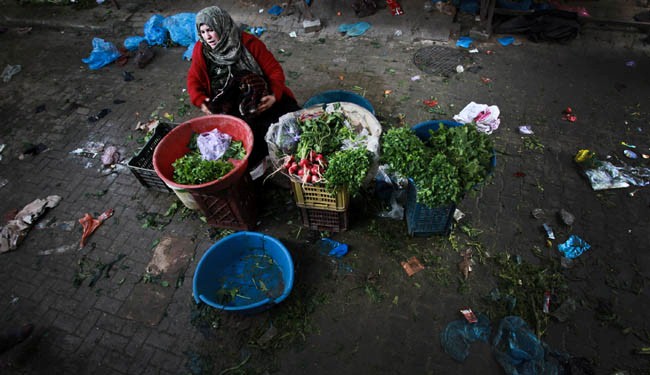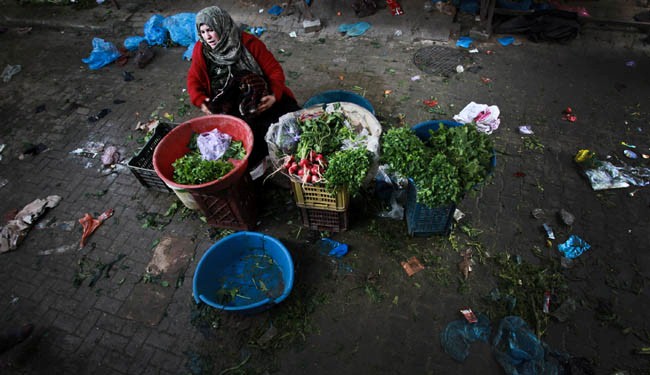 People in the besieged Gaza Strip receive an aid convoy sent by Arab and European activists who are working to help Gazans suffering from a seven-year old Israeli blockade.
The international humanitarian convoy dubbed "Miles of Smiles 26" arrived in Gaza through the Rafah crossing on Sunday and will stay there for a few days.
More than thirty activists from Arab and European countries are carrying humanitarian aid and medical supplies for hospitals in Gaza.
"We welcome the convoy for its role in exposing Gaza to the world and exposing the world to the blockaded Gaza," said Ghazi Hamad, the deputy foreign minister of Palestinian resistance movement Hamas in Gaza.
"We are here to support the Palestinians and Gazans in particular. We also send an urgent call to the United Nations to break its silence regarding Gaza's deteriorating situation," said Ahmad Ibrahim, an activist.
On January 8, the "Miles of Smiles 24" arrived in the besieged area through the Rafah crossing on the border with Egypt. Only seven of the 127 activists were allowed into Gaza.
Over the past few years, the Miles of Smiles convoy has delivered humanitarian supplies to Palestinians in the impoverished region, defying the Israeli blockade.
Since the December 2008-January 2009 war that Israel imposed on Gaza, several convoys have successfully managed to break the Israeli blockade.
The Gaza Strip has been suffering under an all-out land, aerial, and naval blockade imposed by the Israeli regime since 2007.
The siege has had a disastrous impact on the humanitarian and economic situation in the enclave, turning the territory into the world's largest open-air prison.
Tel Aviv denies about 1.7 million people in Gaza their basic rights such as freedom of movement, access to jobs that pay proper wages, adequate healthcare, and education.