World News
Hundreds fled homes as Boko Haram Sized Military Base in Chad Border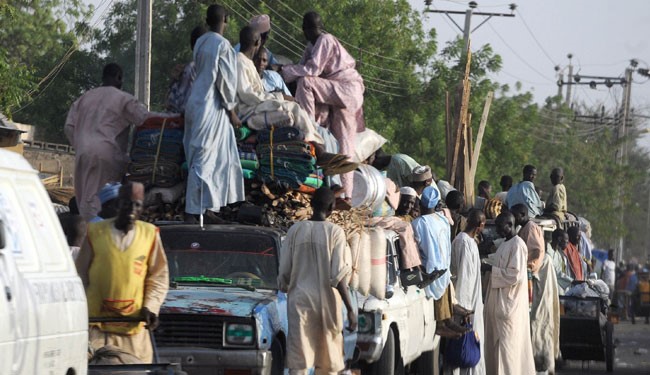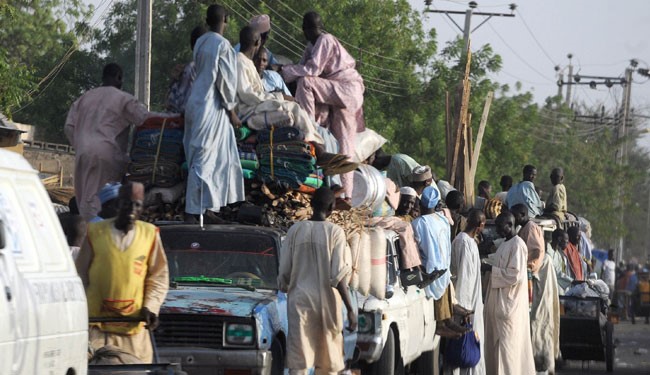 Suspected members of terrorist group Boko Haram have attacked a town in north-eastern Nigeria and seized a military base there, local newspaper Premium Times reported Sunday.
Soldiers who tried to repel the insurgents lost ground "after a fierce gun battle that lasted for hours" in Baga an unnamed security official was quoted as saying.
The number of casualties in the attack on Saturday remained unclear. Hundreds of residents have fled the town.
Baga, which is located close to Nigeria's border with Chad, suffered five major attacks with high casualty figures in the past two years.
In November, Boko Haram killed 43 Baga residents, mainly by slitting their throats.Boko Haram killed more than 3,000 people in Nigeria's north this year alone.
When the group first launched attacks in 2009, it mainly targeted Christians, under the pretext of wanting to establish an "Islamic state".
Since mid-2013, Boko Haram focused its attacks on government security agents as well as on civilians of both Christian and Muslim faith in their homes, markets, hospitals and schools.
Fierce fighting between Nigerian troops and suspected Islamist insurgents, Boko Haram at Baga town in the restive northeastern Nigeria, on April 25, 2013 left dozens of people dead and scores of civilians injured.