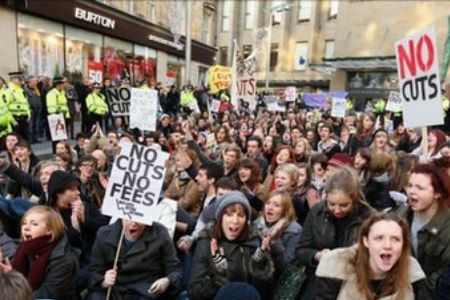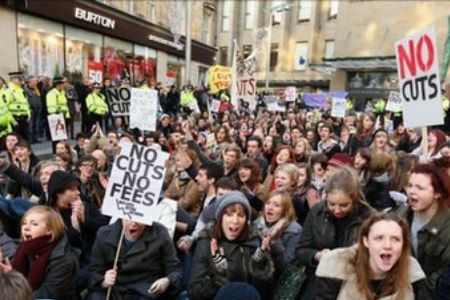 Over 21 coaches loaded with angry people are coming from Bristol to join London protest and express their outrage against the coalition government's cut plans.
About 800 coaches have been planned to transfer people from across the country to London to participate in London march, organised in response to the government's planned spending cuts to control the country's shortfalls.
The South West TUC's spokeswoman, Susie Weldon, said that the British people have just begun to face the impacts of the government's austerity measures.
"Obviously we appreciate the deficit has to be brought down but this government is telling us there's only one way of doing it and we believe there is not," she said.
"We've got people going down with their kids, we've got grandparents going down, we've got retired people, we've got students – we've got a whole range of people involved," she added.
Hundreds of thousands of people are expected to join the march today, urging the government to provide an alternative to public sector cuts.
South West TUC Regional Secretary Nigel Costley claimed that London is to face one of the biggest demonstrations in the last decade, adding that the people will show how annoyed they are with the coalition's plans in scrapping the public sectors and privatizing the health services.
"Vital public services, upon which some of the most vulnerable in our society depend, are being scaled down or disappearing altogether and thousands of people will lose their jobs."
"Ministers say there is no alternative – but this savage assault on our public services is a political choice, not economic necessity. We don't need to cut so hard and so fast," Costly said.
"The recession was made in the finance sector, yet banks and those now enjoying gigantic bonuses once again, are not being asked to make a fair contribution," he added.