Syria
Middle East
Hundreds of armed militants lay down weapons in Syria's Tafas
Hundreds of armed militants have handed over their weapons to the Syrian army in the town of Tafas in southwestern Dara'a province under a reconciliation agreement with the government.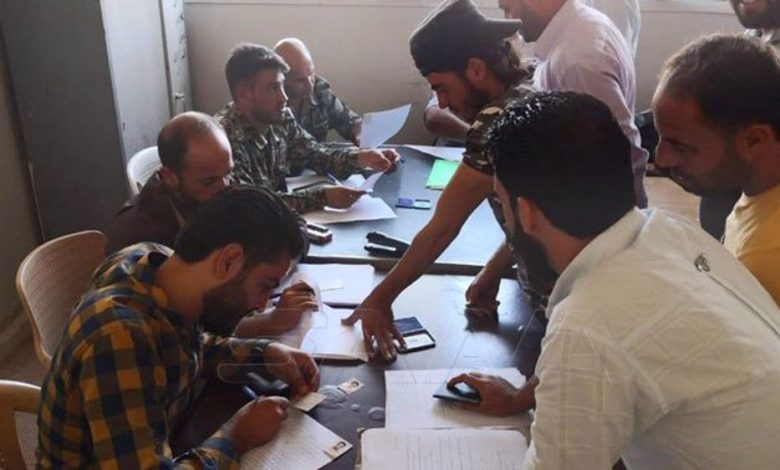 Russia's Sputnik news agency reported on Saturday that the militants laid down their homemade projectiles and anti-tank missiles as well as machine guns, Kalashnikov rifles and ammunition.
Units of the Syrian army entered Tafas on Saturday afternoon for the first time in eight years, under the reconciliation agreement that would see militants give up their weapons and return to normal life.
Syria's official SANA news agency said the process to settle the status of gunmen, wanted individuals and military deserters had also begun in Tafas as part of the government's efforts to restore security and stability.
Army units, it said, prepared to redeploy in different parts of Tafas in a bid to restore services and repair damage to the town.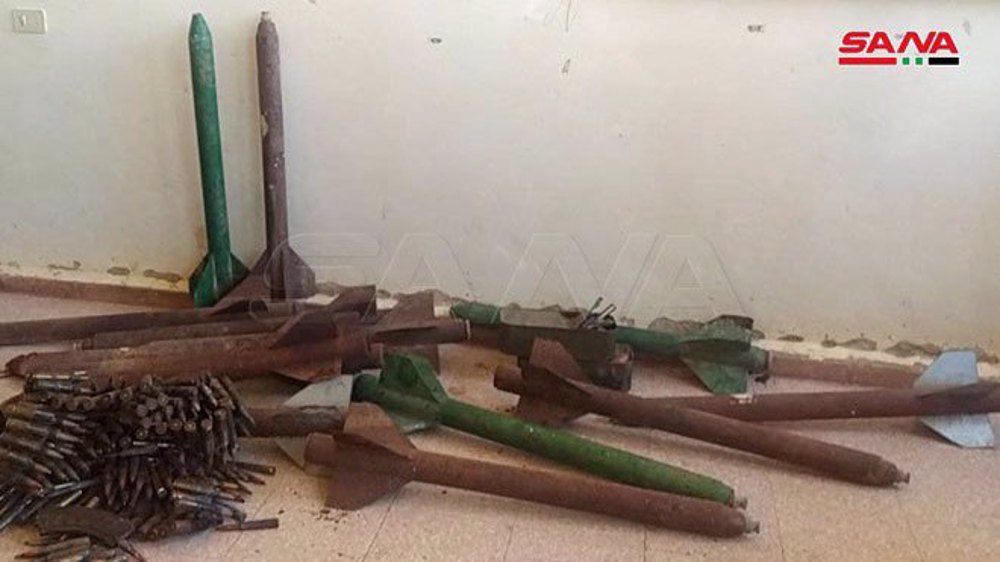 Hamzeh Hammam, head of the reconciliation committee in Dara'a, told Sputnik that a total of 447 people had their status settled, 371 of whom were armed wanted men and 76 were draft dodgers.
After handing over their weapons, the gunmen pledge not to do anything that will spark chaos and terrorism in Syria. In exchange, they receive documents and have their names removed from a security list.
Syria has been gripped by foreign-sponsored militancy since March 2011. The country has been fighting Takfiri terrorist groups and other militants supported by the West and its allies in the region.
The counter-terrorism campaign is currently in its final stages, with government forces recapturing most of the territories under occupation.
Dara'a province returned to government control in 2018 under a ceasefire backed by Russia. However, militants stayed on in Dara'a al-Balad, a southern district of the provincial capital, and clashed with government forces over the summer.
A new Moscow-brokered truce has seen dozens of anti-Damascus militants bused out and government forces deployed to the area over the past few weeks.
Some of the militants have signed up to stay in the city under the reconciliation process. The militants who agree to the truce have been invited to give up their guns.