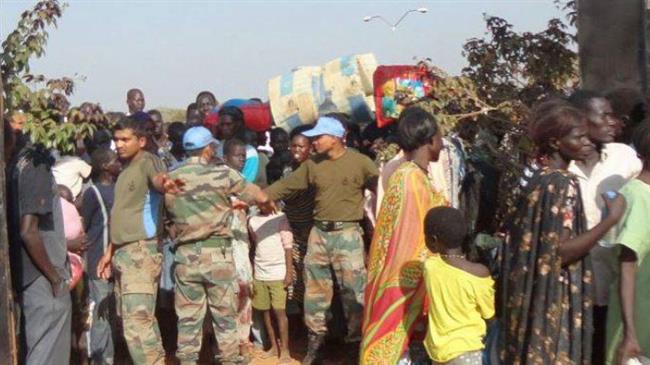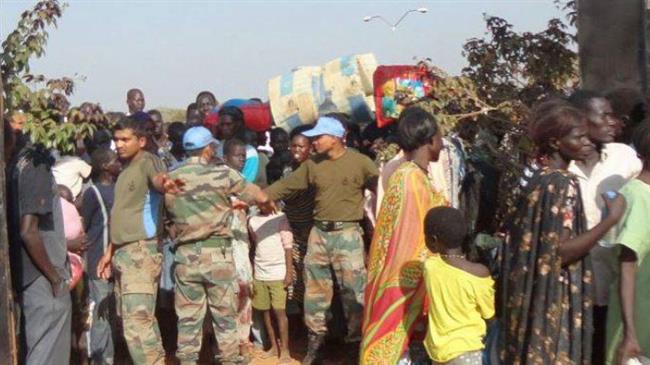 Hundreds of civilians have lost their lives after South Sudan's armed rebels gained control of the capital of a key oil-producing state in April last year, a new United Nations report says.
The report, released by the UN peacekeeping mission in South Sudan (UNMISS),documents a detailed account of two incidents where militants slaughtered at least 353 civilians in Bentiu, the capital of Unity state in April last year, including people sheltering in a mosque, hospital and a United Nations base.
"Victims were deliberately targeted on the basis of their ethnicity, nationality or perceived support for one of the parties to the conflict," the 33-page UN report said.
The UN also lamented the fact that nearly nine months after the events, "no perpetrator has been held accountable" for the killings.
On April 15, fighters loyal to rebel leader Riek Machar murdered at least 287 civilians sheltering in a mosque and some 19 in the town's hospital in an attack on the northern oil-town of Bentiu.
According to the report, two days later on April 17, in the eastern town of Bor, a group of heavily-armed men stormed into the UN base, "and went on a rampage of killing, looting and abductions," leaving 47 people dead.
"There are reasonable grounds to believe that the attack was planned in advance," the report added.
South Sudan plunged into violence in December 2013 when President Kiir accused his sacked deputy Riek Machar of attempting a coup.
The clashes in the capital, Juba, led to a series of retaliatory slaughters across the country. However, despite numerous ceasefire agreements, both government forces loyal to President Kiir and rebels loyal to Machar continue to fight.