Syria
Hundreds of ISIL Terrorists Escaping from Syria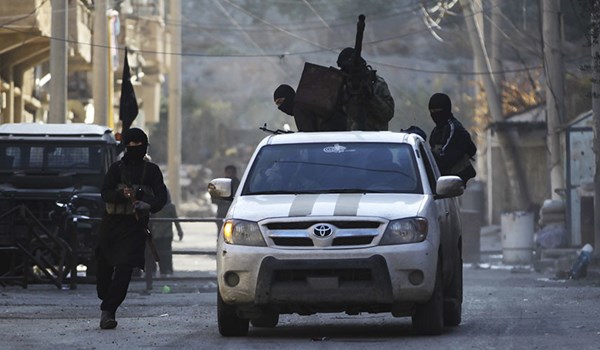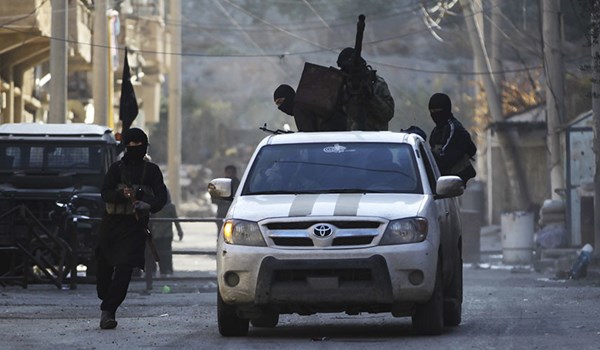 Dissident-affiliated websites reported on Monday that almost 1,500 ISIL terrorists have escaped from battlefronts in two provinces in Syria in the last 6 months.
The websites quoted well-informed sources as saying that almost 1,500 ISIL fighters, including field commanders, have escaped regions controlled by the terrorist groups in Raqqa and Deir Ezzur provinces in the past 6 months.
The websites also said that ISIL's death toll rose up to 500 in September, adding that the ISIL has carried out strict measures to prevent members' running away, punishing harshly those who tried to flee the battlefields.
Local sources confirmed on Saturday that a notorious field commander of the ISIL escaped battlefield in the Eastern province of Deir Ezzur towards the regions that are under the control of the Syrian Democratic Forces (SDF)
The sources reported that Mohammad al-Shahada, a field commander of the ISIL, escaped battlefields in Deir Ezzur towards the SDF-held regions following rapid advances of the Syrian Army troops in the region.
In the meantime, the army men, backed up by the Syrian Air Force, managed to advance from their positions in the small town of Mahkan Southeast of Deir Ezzur towards the key town of Albu Kamal at the border with Iraq, capturing several positions.
The army soldiers killed or wounded a number of terrorists and destroyed their military and bomb-laden vehicles in their advances.