Europe
Hundreds of migrants feared dead off Libya: Italy coast guard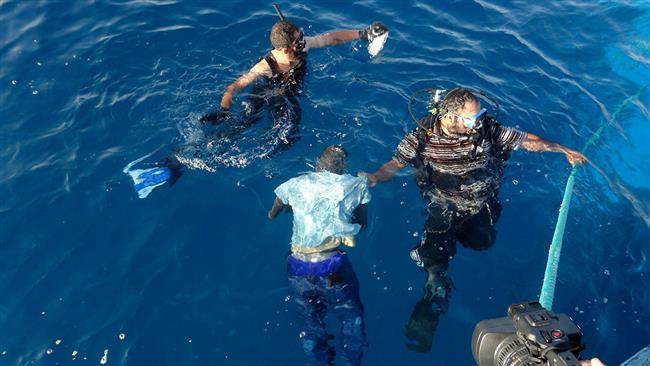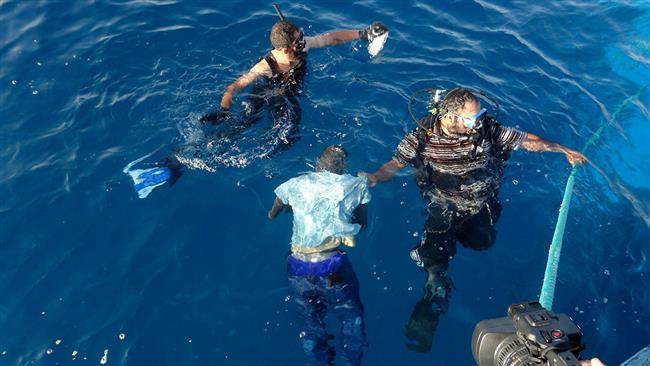 Italy's coast guard says hundreds of migrants who tried to cross the Mediterranean are feared to have lost their lives in the perilous journey across the sea off the coast of Libya.
The coast guard said Wednesday that the migrants are feared to have drowned after their overcrowded fishing boat capsized off the Libyan coast.
The fishing boat reportedly sent a distress call after running into difficultysome 15 nautical miles off Libya. The boat overturned when the migrants on it rushed to one side after they saw the first rescue vessel.
The Italian coast guard said some 100 migrants have been saved and the rescue operation is still under way.
Nawal Soufi, who is based in Sicily, the largest island in the Mediterranean, and often contacted by migrants in distress, said she had received a distress call earlier in the day about a boat in trouble with some 600 people on board.
"It is probably the same boat," Filippo Marini, a spokesman for the Italian coast guard said.
Nearly half of the people who have crossed the Mediterranean so far this year have landed in Italy and the other half in Greece.
Most of the refugees who risk their lives to reach Europe are fleeing conflict zones in the Middle East and Africa.
Itayi Virri, a spokesman for the International Organization for Migration (IOM), said on Tuesday that more than 2,000 migrants who tried to reach Europe via the Mediterranean this year have lost their lives in the perilous journey across the sea.
Also in a statement, the organization said the number of deaths so far this year proves "this route as the deadliest" for migrants seeking to reach Europe for a better life.
The IOM said about 188,000 migrants have been rescued in the Mediterranean so far in 2015, adding that as many as 1,607 migrants died in the same period last year.
Czech President Milos Zeman said in an interview with the Czech-language daily Blesk that the West is to blame for its military intervention in the Middle East and North Africa, which he said has led to an increasing influx of migrants into Europe.