Africa
Hundreds of Muslims flee C. African Republic capital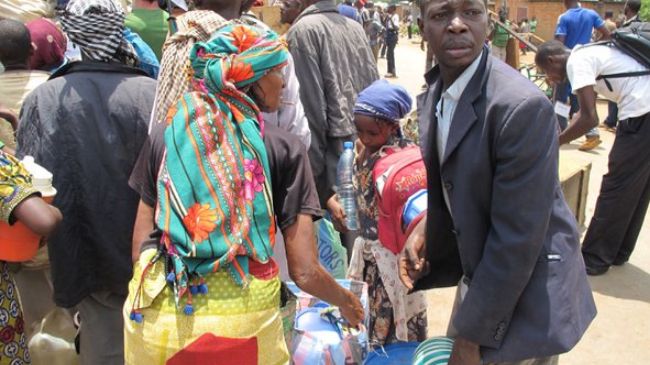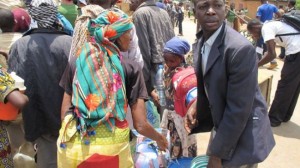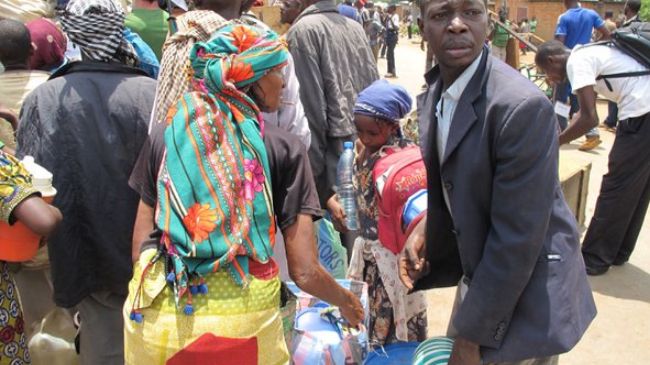 Hundreds of Muslims in the Central African Republic (CAR) have left the capital Bangui for the north following months of deadly violence.
On Sunday, hundreds of the last remaining Muslims were seen fleeing the country's restive capital following months of sectarian conflict. Heavily armed African and French peacekeepers escorted the 1300 Muslims out of Bangui.
Sources say the convoy is heading for two towns in the country's far north, along the border with Chad.
The Muslims had been trapped in their neighborhood by violent Christian militants.
Aggressive mob of neighbors attacked and looted a local mosque minutes after the convoy's departure.
Reports say armed Congolese peacekeepers, who were present at the scene, did not intervene.
Meanwhile the Organization of Islamic Cooperation (OIC) said it is sending 14 delegates to the African country to help end the ethnic conflict.
Muslims have advocated calls for the establishment of a new state to be located in the north of the country. Many in the CAR Muslim community have stated that partition is the best and simplest solution to the threat of violence from Christian militiamen in the country's south.
The African state has been the scene of fierce clashes between Muslims of the Seleka group and anti-Balaka Christian militias since late 2013.
France has deployed 2,000 troops to the country, but it has been unable to halt the deadly sectarian attacks on the country's Muslim population.
The violence is escalating day by day despite the presence of French and African troops on the ground.
The United Nations has described the displacement of the Muslims of the CAR as ethnic-religious cleansing.
Many believe the French troops, known as the Sangaris, target Muslims and turn a blind eye on Christian militia, an accusation Paris rejects.