Syria
Hundreds of Popular Forces Join Syrian Army in Anti-Terrorism Battle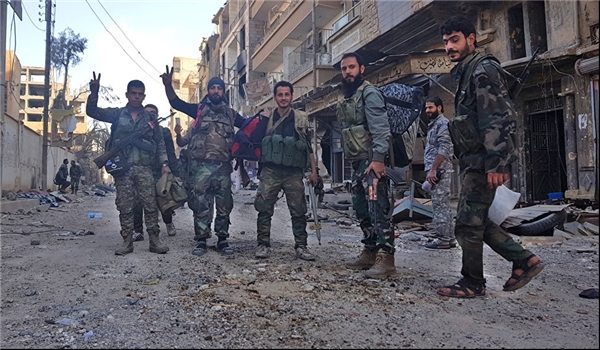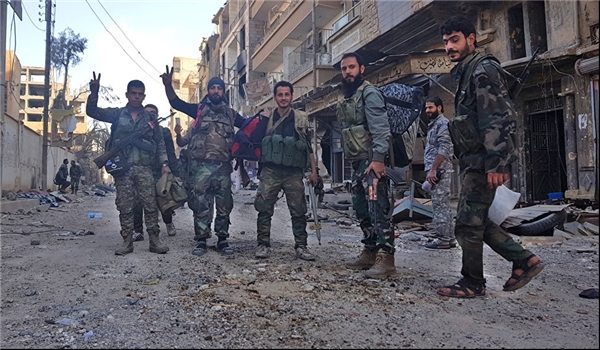 Hundreds of popular forces who have joined the Syrian army's operations against the terrorist groups are being trained in Lattakia city in Northwestern Syria.
The Arabic service of Sputnik reported on Tuesday that hundreds of volunteer forces from several Syrian cities and towns have recently participated in a training course by commandoes in Lattakia city.
The report added that the popular forces have received military training and become familiar with different types of weapons, noting that they will participate in anti-terrorism operations in Idlib, Homs and Deir Ezzur as well as liberation of certain parts of Eastern Ghouta of Damascus.
Last Tuesday, the Syrian army dispatched a large number of forces, weapons and military equipment to Lattakia after repulsing terrorists' attacks on its positions in the Northern parts of the province.
The Syrian army forces engaged in clashes with the al-Nusra Front (Tahrir al-Sham Hay'at or the Levant Liberation Board) terrorists who had attacked the army positions near Kinsibba, killing and wounding a number of militants.
Field sources also confirmed that the Syrian army has sent a large number of its forces and equipment to Kinsibba in Northern Lattakia.
The army soldiers have been dispatched to this region after their positions came under repeated attacks by the terrorists.