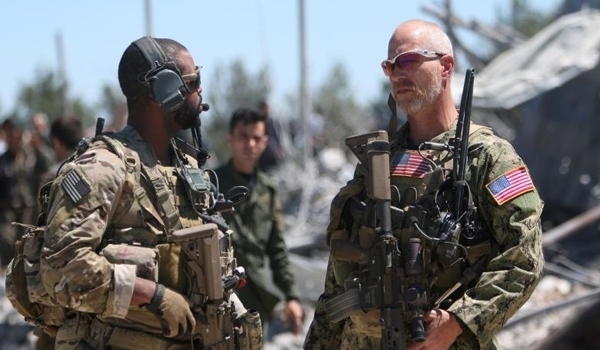 American forces are returning to the bases they had withdrawn from in recent days in the North and Northeast of Syria, the Syrian Observatory for Human Rights reported, as US President Donald Trump claimed again he would pull American troops from the war-torn Arab country.
More than 500 US soldiers and military and logistical equipment have arrived at the Qusarki base on the M-4 highway between Tel Tamar and Tel Baidar, within the area between the Iraqi-Qamishli-Aleppo border, over the past three days.
For the past five days, Sarin Airport has been witnessing the movement of American aircraft landing and the discharge of cargo planes.
Two convoys belonging to the US forces – including more than 85 vehicles, trucks and vehicles carrying military and logistical equipment – have arrived in Syria via the Al-Walid border crossing on Monday, according to the report.
The arrival coincided with an intensive flight of military aircrafts over the region, bringing the number of trucks and vehicles that have arrived in the region in four stages since Monday evening to 150.
Meantime, the Syrian Observatory for Human Rights announced that the second convoy of 35 US armored vehicles has entered Syrian territory with air cover, amid a report about the entry of another convoy within hours.