Syria
Hundreds of Terrorists Killed, Wounded in Defeat for Al-Nusra in Dara'a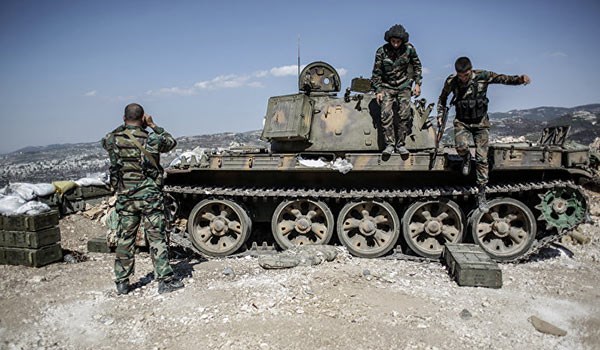 Syrian Army troops engaged in fierce clashes with Al-Nusra Front (recently renamed to Fatah al-Sham Front‌) and Ahrar al-Sham in the Southern and Western districts of Dara'a city, killing over 100 terrorists and wounding hundreds more in a sixth day of battle against terrorist groups.
The army soldiers repelled terrorists' operation codenamed "Al-Mawt Va La Al-Mazela" in the neighborhood of al-Manshiyeh for the sixth consecutive day, killing 110 terrorists, including 13 commanders and wounding 300 more.
The army men also targeted terrorists' gatherings and movements in Dara'a al-Balad district and Western countryside of the city, destroying several tanks and militant vehicles.
On Friday, a senior field commander of Al-Nusra Front was killed in clashes with Syrian Army troops in the Southern districts of the city of Dara'a.
The army soldiers stormed Al-Nusra's positions and gatherings in Dara'a al-Balad district, killing and wounding a number of terrorists, including Mohammad al-Faraj, a field commander of Al-Nusra from Saudi Arabia.