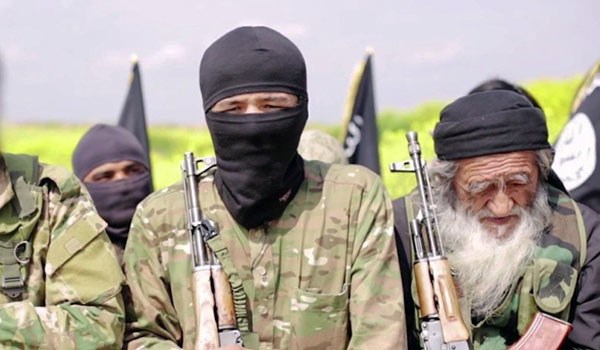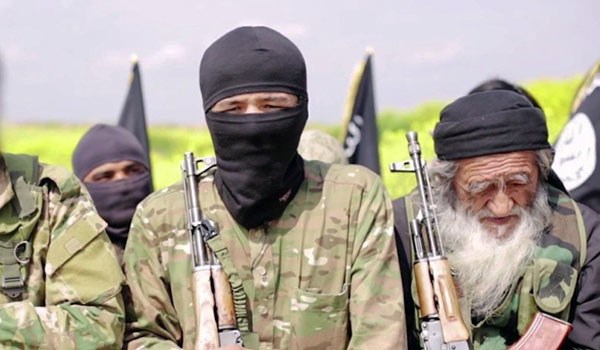 Militant-affiliated websites reported on Friday that hundreds of Chinese terrorists trained by the Turkish intelligence officers have arrived in Northern Hama after intensifying clashes between the Syrian Army and Al-Nusra Front (Tahrir al-Sham Hay'at or the Levant Liberation Board).
The websites reported that hundreds of militants of al-Sini (Chinese) al-Turkistani terrorist group have deployed in Northern Hama.
The websites added that the newly-arrived terrorists have been equipped with the most modern weapons, adding that the terrorists have been trained by the Turkish intelligence service to join war on the Syrian army in the provinces of Lattakia, Idlib and Hama.
In the meantime, field sources reported that tens of Chinese terrorists have been killed in clashes with the army men in Northern Hama in the last few days.
The websites said on Wednesday that hundreds of Free Syrian Army (FSA) terrorists united with the al-Nusra Front militants in Northeastern Hama against the Syrian army.
The news websites said that after the Syrian army advanced in the Northeastern parts of Hama and regained controlled of several regions, hundreds of FSA members entered battle against the army soldiers along with the al-Nusra terrorists.
They added that two groups of Jeish al-Izzah and Jeish Idlib Hor, affiliated to the FSA, united with al-Nusra.
Meantime, the FSA-linked Ferqat al-Wosta group also engaged in clashes with the Syrian army in Northeastern Hama.