Turkey
Hundreds protest in Turkey over policeman trial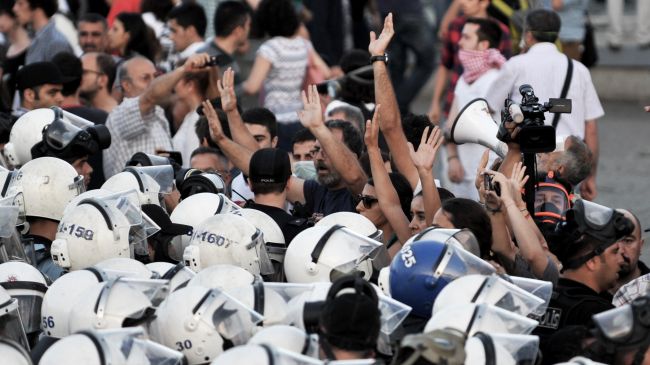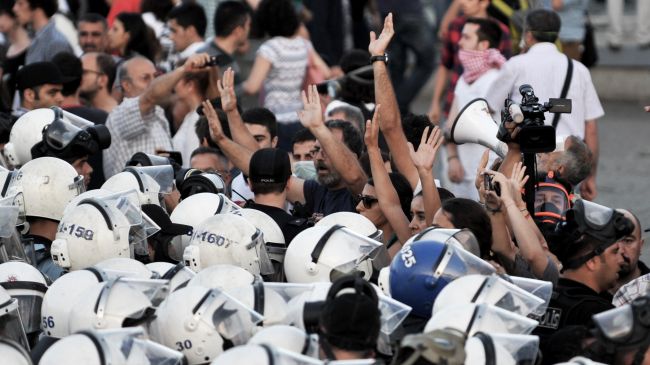 Hundreds of demonstrators have rallied in Turkey's capital, Ankara, calling for a new hearing in the trial of a police officer accused of killing a protester during the anti-government demonstration in the country earlier this year.
The riot policeman, known as Ahmet S, is accused of shooting Ethem Sarisuluk, 26, during demonstrations in the capital in June.
On Monday, around 700 protesters gathered in front of Ankara's main courthouse, chanting slogans such as "Ethem was shot dead by AKP police," referring to the ruling Justice and Development Party (AKP).
The defendant attended Monday's session through video-conference. He was in disguise so as not to be identified.
Video of the deadly shooting, which occurred on June 1, shows the victim collapsing on the street in front of the helmeted policeman, who then escaped the scene. The video was extensively broadcast on the Internet.
If found guilty, the officer could face a prison term of up to five years.
Earlier this year, Turkey witnessed weeks of mass demonstrations after Turkish police broke up a sit-in held at Istanbul's Taksim Square in protest against a proposal to demolish Gezi Park on May 31.
The violence turned into nationwide demonstrations against the ruling Justice and Development Party and Prime Minister Recep Tayyip Erdogan, with police using water cannons, tear gas and rubber bullets against the demonstrators.
Several people were killed and many more injured and detained as police forcefully cracked down on the daily protests.
Erdogan faced international condemnation for his handling of the crisis and the Turkish police were strongly criticized for using excessive force against peaceful protests.
Erdogan had described the protesters as vandals, looters or terrorists, and claimed the demonstrations were part of a plot to topple his government.