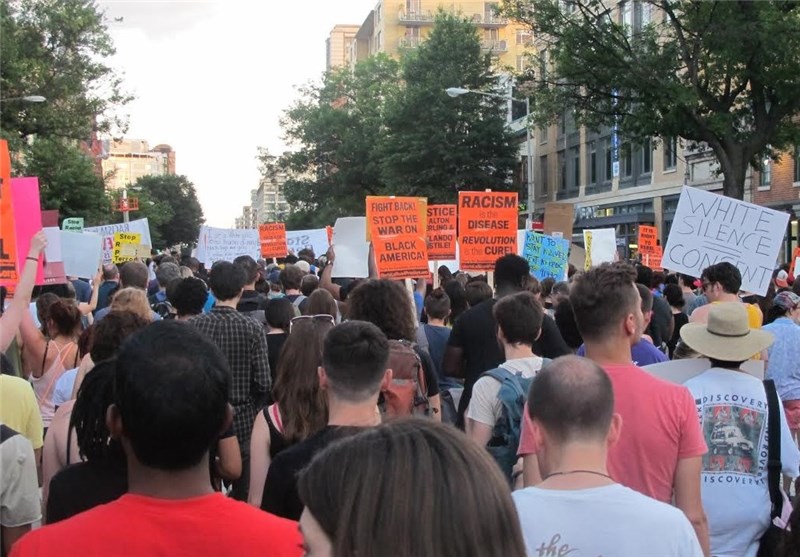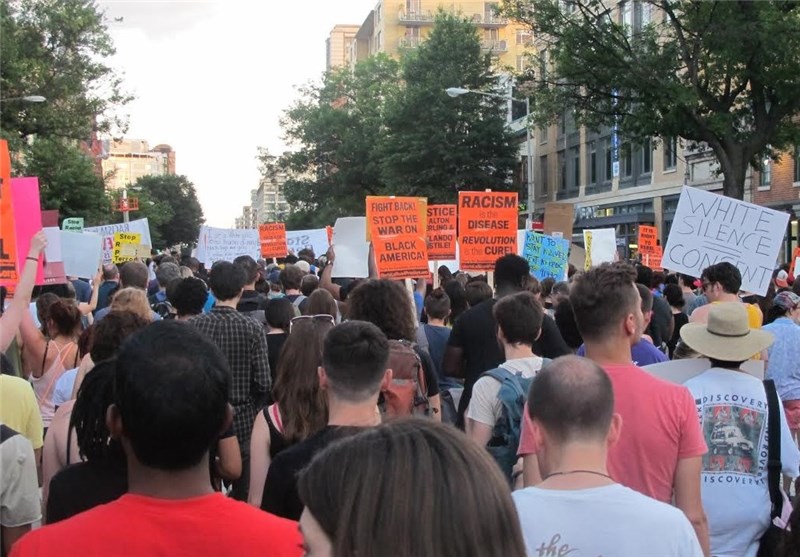 Hundreds of Americans poured into the streets of Washington on Saturday to condemn US police brutality and the ongoing killings of African-Americans.
According to Tasnim dispatches, the protesters gathered in front of Washington's major museum and denounced the recent police killings of two African Americans.
On Tuesday, 37-year-old Alton Sterling was fatally shot by police in the southeastern city of Baton Rouge, Louisiana and 32-year-old Philando Castile was shot dead Wednesday by a police officer near St. Paul, Minnesota.
The protesters were carrying banners reading, "Racism is the Disease. Revolution is the Cure!", "Justice for Alton Sterling & and Philando Castile" and "Stop Racist Police Terror".