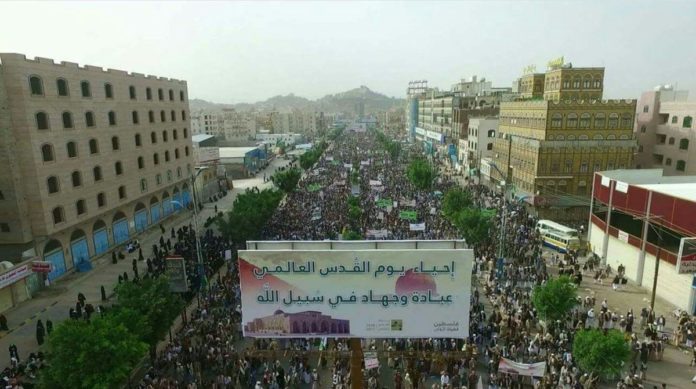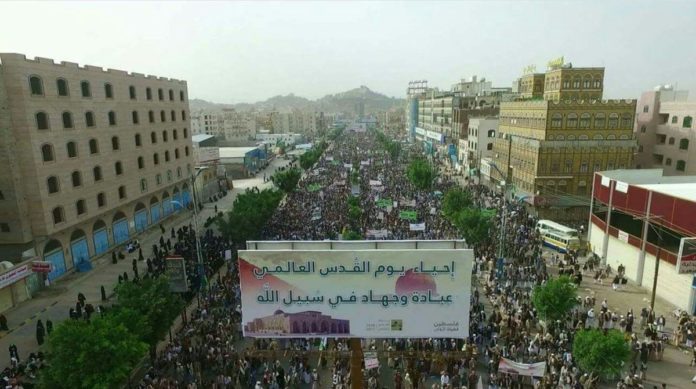 Hundreds Thousands of protesters gathered in Sanaa, Friday, to mark the annual international Al-Quds Day, to show their solidarity with Palestine.
Protesters marched through the city bearing the flag of Palestine, and holding banners condemning Israel and chanting anti-Zionist slogans.
One of the protesters stated that "the message that the Yemeni women are conveying through coming here, despite the aggression and despite the siege, is that we will not forget the main issue, our ultimate issue. We will not forget Al-Quds."
Al-Quds day, which falls on the last day of the month of Ramadan, was introduced in 1979 by late Iranian leader Ayatollah Ruhollah Khomeini as a day of protest against Zionism and Israel's control of Jerusalem.