Egypt
I kept my disciples from using automatic guns against protesters: Imam Mahalawy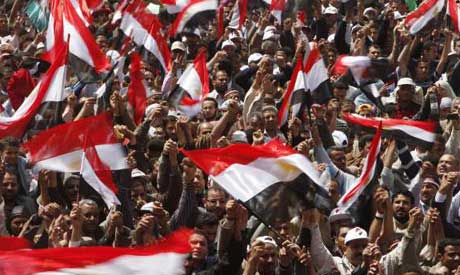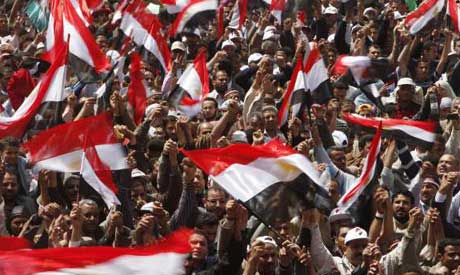 Alexandria's most renowned imam, Ahmed El-Mahalawy, revealed that Friday's clashes at Qaed Ibrahim Mosque, which lasted for hours and left at least 23 injured, could have turned uglier if he had allowed his "armed' supporters to intervene.
Mahalawy, an ultra-orthodox Islamist and a staunch supporter of President Mohamed Morsi, earned the wrath of some worshippers as he called for voting 'yes' in the constitutional referendum during his weekly Friday prayers sermon.
Scuffles later broke between supporters and opponents of the fiery preacher, and media reports suggested that Muslim Brotherhood supporters held three opponents hostage inside the mosque and assaulted them, thus escalating tensions.
"My sons [supporters] gave me a call and said that they are on their way to save me with automatic weapons, but I told them to wait for my instructions," said Mahalawy during a press conference held at his home on Saturday.
Several vehicles were set ablaze in the ensuing violent clashes, and on-the-scene videos suggested anti-Brotherhood protesters destroyed cars carrying the logo of the Brotherhood's Freedom and Justice Party.
Anti-Mahalawy protesters, angered by the reported attack by his supporters on the three men, held Mahalawy hostage inside the mosque for hours until police managed to escort him out in the late evening hours.
"I would like the Islamist groups all over Egypt to be on stand-by and unite, but we also need to exercise self-restraint," Mahalawy added.
"I am over 87-years-old, but God helped me maintain my composure," said the preacher, who was banned by Mubarak before the January 25 Revolution from delivering sermons for years.
Clashes between anti and pro Mahalawy forces ended in the early hours of Saturday morning, before the voting on the constitutional referendum started at 8am.