Iran
IAEA needs to maintain independence, impartiality, avoid political moves: Iran nuclear chief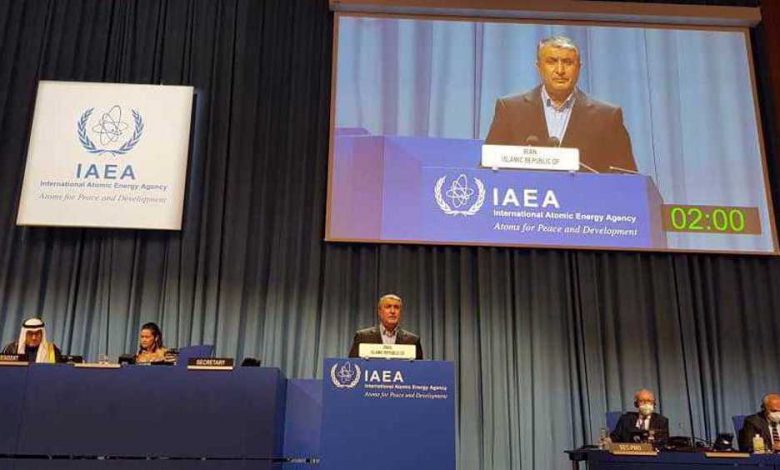 Iran's nuclear chief has reiterated the country's full and constant cooperation with the IAEA, urging the UN nuclear agency to remain independent and impartial and avoid politically-motivated decisions.
Head of the Atomic Energy Organization of Iran (AEOI) Mohammad Eslami made the remarks while addressing the 65th regular session of the General Conference of the International Atomic Energy Agency (IAEA) which kicked off in the Austrian capital of Vienna on Monday.
"Iran has always cooperated with the Agency, at the same time, it is necessary that the IAEA avoids playing politics and maintains its independence, impartiality and professionalism," Eslami said.
Regarding attacks on nuclear sites used for peaceful purposes, Eslami said as reiterated in several decisions and resolutions approved by the General Conference, an attack on a nuclear facility is "contrary to international law."
"All armed attacks against nuclear installations devoted to peaceful purposes should be explicitly prohibited," he added.
He slammed "inaction" of the United Nations and the IAEA in dealing with acts of terror against Iran's peaceful nuclear facilities, which, he said, "encouraged aggressors to continue and even reject the most basic and fundamental principles of international law and the United Nations Charter."
It is highly imperative that the agency pay heed to this issue immediately in order to "safeguard the nuclear installations against such actions or threats, but also the credibility of the Agency," Iran's nuclear chief said.
He emphasized that the IAEA is obliged to help member states develop their peaceful nuclear program without any discrimination and strengthen the area of technical cooperation with due consideration for the needs and priorities of the countries.
The UN nuclear agency should also assist the member countries in achieving the objectives of sustainable development through sharing knowledge, experience and transfer of technology and equipment "without any types of discrimination and political objectives."
Back in April, Iran's Natanz nuclear facility was hit by an act of sabotage, which Iran called "nuclear terrorism" and a "war crime." The attack, blamed on Israel, targeted the electricity distribution network of the enrichment facility and caused a blackout.