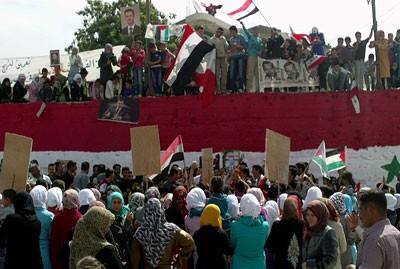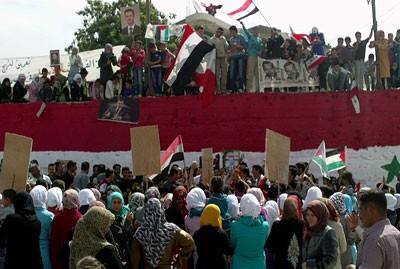 Provinces – Citizens of Mhambel area in Idleb governorate took to the streets to express support to the Syrian army, lavishing praise at the sacrifices of the army for restoring security and stability.
The participants, who gathered at the main square in Mhambel, chanted slogans that express allegiance to homeland and support to the reform and development process in Syria.
Waving the Syrian flag and raising banners which underline the Syrian people's unity, the participants reiterated Syria's unswerving stances against foreign conspiracies which are intended to whip up chaos and wreak havoc in Syria.
Moreover, "Lattakia… One Heart" grouping organized a solidarity stand in Lattakia city to voice support to the Syrian army in its war against terrorism.
The participants hit out at the terrorist attacks of terrorists backed by Erdogan's government on Kasab in Lattakia northern countryside.
Akhbaria