Iran
Middle East
"If the world is really concerned about the global peace, the great danger is the Zionist regime of Israel,": Seyyed Ahmad Khatami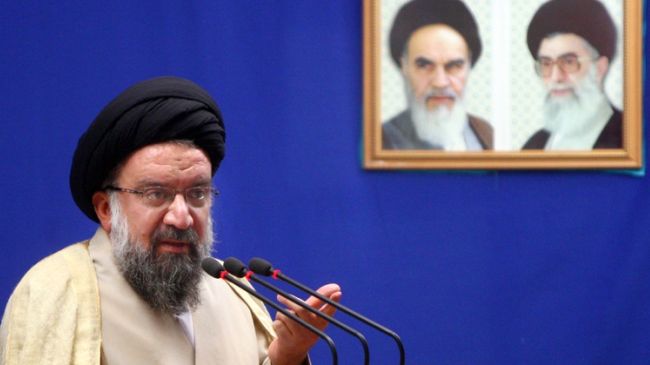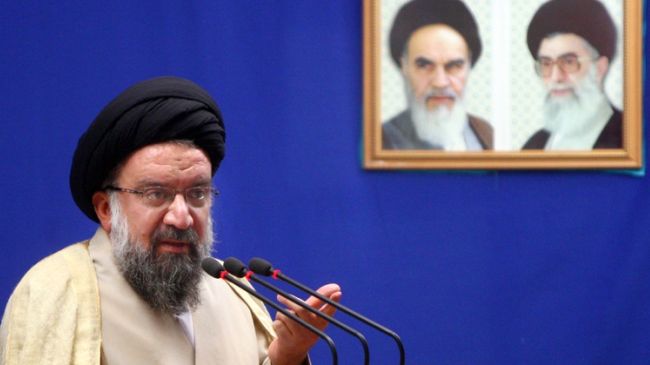 A senior Iranian cleric has warned the P5+1 group of world powers that adopting Israeli regime's positions in talks with Iran will sabotage the negotiation process.
"The issues put forward by the P5+1 in Moscow negotiations were the same as the comments made by the prime minister of the occupying regime of Israel [Benjamin Netanyahu] prior to the talks and this challenges the independence of the negotiating party," Tehran's Friday Prayers Leader Ayatollah Seyyed Ahmad Khatami said.
He said it is disgraceful that the P5+1 – Britain, China, France, Russia and the United States plus Germany – should allow themselves to be manipulated by a "a terrorist named Netanyahu."
"The approach of the other side will push the negotiations to a deadlock and they will be the ones to suffer for it," Ayatollah Khatami said.
"The P5+1 seems to be following the dual-track policy of talks and threats. But they should know that the Iranian nation will not give in to threats and will resist," he stressed.
Ayatollah Khatami said it is a mark of Western hypocrisy and bullying that Iran is pressured despite repeatedly stating that religious principles forbid it from seeking nuclear weapons, but, Israel, which is clearly known to possess up to 400 atomic warheads, is not criticized.
"Those who claim to be advocates of human rights and disarmament have left the hands of the Zionist regime of Israel open," he said,
"If the world is really concerned about the global peace, the great danger is the Zionist regime of Israel," Ayatollah Khatami concluded.