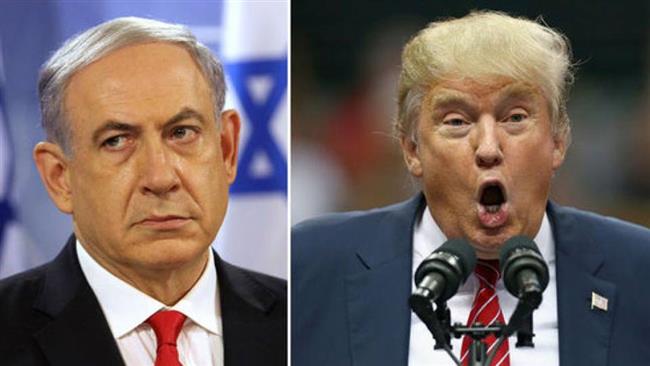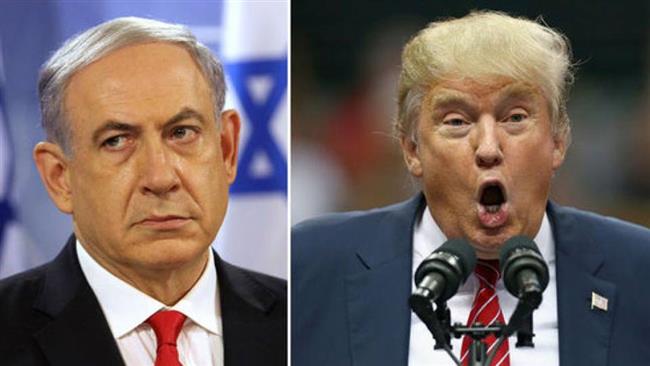 US President Donald Trump and Israeli Prime Minister Benjamin Netanyahu have agreed to consult closely on Middle East issues, including Iran, the White House says.
According to a White House statement issued on Sunday night, the two men held a telephonic conversation during which they "agreed to continue to closely consult on a range of regional issues, including addressing the threats posed by Iran."
Trump underlined the importance of the close relationship between Washington and Tel Aviv, promised to work toward Israeli-Palestinian peace, and stressed that countering Daesh (ISIL) and other terrorist groups will be a priority of his administration, the statement said.
The statement also said that the US president "affirmed his unprecedented commitment to Israel's security."
Meanwhile, the Israeli prime minister's office also released as statement, reporting that Trump invited Netanyahu to visit Washington next month.
During a cabinet meeting held earlier on Sunday, Netanyahu once again opposed the nuclear agreement between Iran and the P5+1 group of countries.
Iran and the five permanent members of the UN Security Council – the United States, France, Britain, China and Russia – plus Germany reached the nuclear agreement, known as the Joint Comprehensive Plan of Action (JCPOA), in July 2015 and started to implement it on January 16, 2016.
Netanyahu said that stopping what he described as the "Iranian threat" and overturning the nuclear deal continues to be a key objective of Israel.
During his presidential campaign, Trump had promised to repeal the nuclear accord which he referred to as a "disaster" and "the worst deal ever negotiated." He also said that the agreement could lead to a "nuclear holocaust."
In a speech addressed to the main Israeli lobbying group in the US, AIPAC, Trump declared that his "No. 1 priority is to dismantle the disastrous deal" and argued that Iran had outmaneuvered the US in winning concessions.
Israel has repeatedly accused Iran of pursuing non-civilian objectives in its nuclear energy program with the regime repeatedly threatening to attack Iran's nuclear facilities based on the unsubstantiated allegations.
Iran rejects the allegations, arguing that as a committed signatory to the nuclear Non-Proliferation Treaty (NPT) and a member of the International Atomic Energy Agency (IAEA), it has the right to use nuclear technology for peaceful purposes.
In addition, the IAEA has conducted numerous inspections of Iran's nuclear facilities but has never found any evidence showing that Iran's civilian nuclear program has been diverted to nuclear weapons production.
Unlike Iran, Israel, which is widely believed to possess between 200 and 400 nuclear warheads, is a non-signatory to the NPT and continues to defy international calls to join the treaty.
Many observers note that it is Israel's growing nuclear arsenal rather than Iran which presents a serious threat to peace in the Middle East.