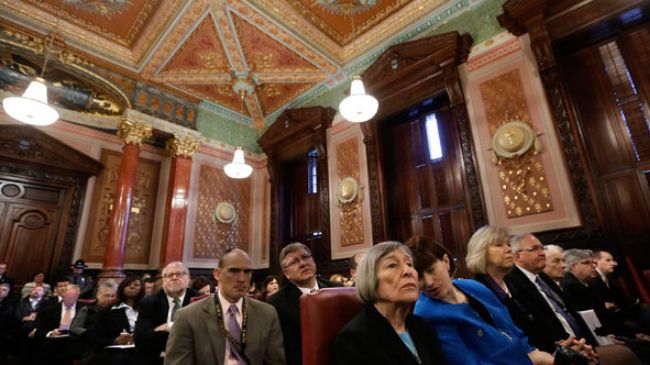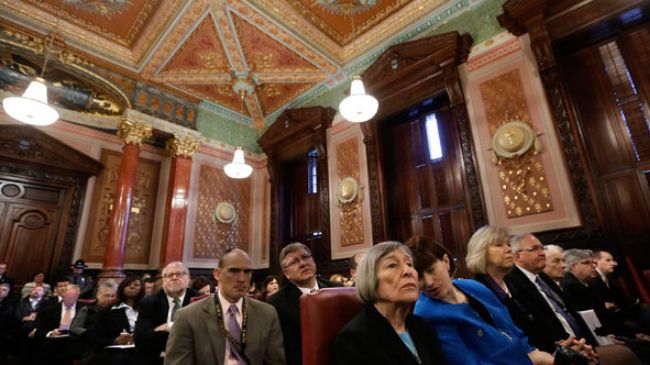 Lawmakers from the US state of Illinois on Tuesday approved a sweeping overhaul of government worker pension systems by trimming retiree benefits and increasing state contributions.
"This landmark legislation is a bipartisan solution that squarely addresses the most difficult fiscal issue Illinois has ever confronted," Governor Pat Quinn said in a statement after the vote. He is expected to sign the legislation on Wednesday.
"This is no victory for Illinois, but a dark day for its citizens and public servants," We Are One Illinois, a coalition of labor unions, said in a statement.
The battle now turns to the courts, where union leaders have promised to take the legislation. Some opponents have asserted that it violates the State Constitution by illegally lowering pension benefits.
Illinois has one of the nation's worst-financed state employee pension systems, with some $100 billion in overdue debt.
The Midwestern state has been the focus of intense attention across the US as states and municipalities struggle to come to grips with their own public pension problems.