Iran
Imam Hussein, deeply revered by people of Kurdistan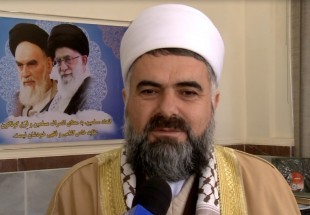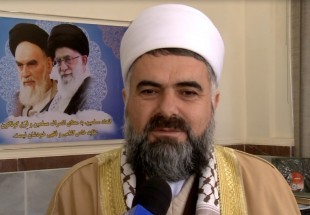 Chairman of the grand Islamic center in Sannadaj, Mamousta Eqbal Bahmanie, in an exclusive interview with Taqrib News Angency (TNA) offered his deep sorrow and condolence to all Muslims and mourners on the arrival of sacred month of Muharram noting, "Imam Hussein (PBUH) is deeply respected and revered by people of Kurdistan most of whom are Shafei."
In his remarks, Mamousta Bahmanie beckoned to the critical role of Imam Hussein (PBUH) and his immense contribution to the cause of divine Islam relating on how the infallible Imam was loved by Islam's Prophet (PBUH).
The religious cleric beckoned to the Tragedy of Ashoura and the martyrdom in the desert of Karbala in 680 AD highlighting Imam Hussein's main philosophy of rising against the tyrant government which was enjoining good and forbidding wrong.
Pointing to this fact that Khulfa-e-Rashideen had no conception of divine Islam and Islamic principles, Mamousta Eqbal Bahmanie placed stress on the fact that the grandson of the Prophet of Islam (PBUH), was martyred mercilessly along with his family and friends for standing up against tyranny and oppression of Yazid, the then-tyrant leader.
The religious cleric prayed God Almighty to give Muslim nations wisdom to know their time's Yazid or oppressor and follow the path taken by the infallible imam through abiding by Islamic principles and teachings.
Every year Muslims from around the world hold religious mourning ceremonies for the third Shia Imam who was martyrdom in the desert of Karbala.
Following the copious invitations sent by the people of Kufa to Imam Hussein, he headed for that city to rule them. However, they betrayed him and left him alone facing the army of Yazid, the self-proclaimed Caliph of the time, who sought to win his allegiance by force. In the inequitable war that ensued, the army of Yazid killed Imam Hussein and 72 of his companions ruthlessly and took their families hostage.