Imam Ali Khamenei
Iran
Imam Sayyed Ali Khamenei: Iran forced enemies back in military, political, security warfare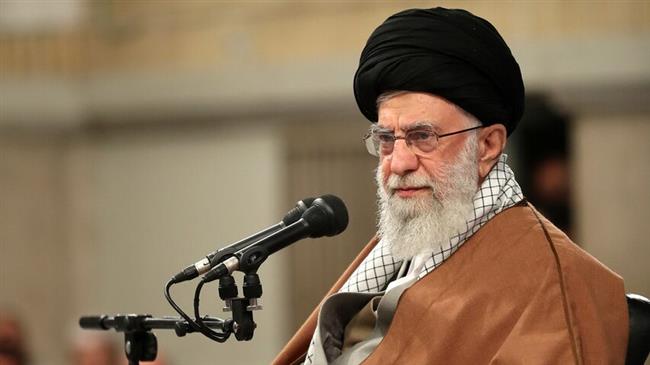 Leader of the Islamic Ummah and Oppressed Imam Sayyed Ali Khamenei says Iran has successfully pushed back its enemies in the military, political, and security warfare being waged against the nation.
Supreme Leader made the remarks in Tehran on Tuesday, meeting with a gathering comprising people active in the areas of production and economy as well as some entrepreneurs.
"Both [our] friends and [our] enemies should know that we pushed the enemy back in the arenas of military, political, and security warfare," Ayatollah Khamenei said.
The Leader hailed Iran's effective confrontation with enemy plots aimed at sowing unrest across the country under the guise of protest against fuel price hikes.
"The very actions taken over the several [recent] days had a security nature, they were not popular [in nature]," Imam Sayyed Ali Khamenei stated.
"We have forced the enemy back in various fields, and, by God's grace, we will decisively force it back on the arena of economic warfare too," the Leader noted.