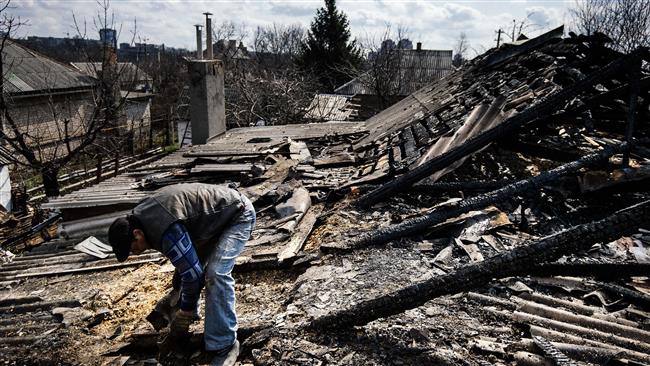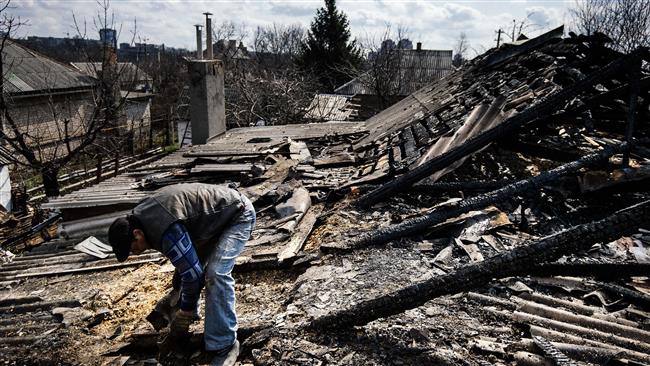 The International Monetary Fund (IMF) has lowered its growth forecast for the economy of conflict-ravaged Ukraine to the worse-than-expected minus nine percent, citing, among other things, the persisting conflict in the country's east.
The Sunday projection came as IMF had projected a forecast of minus five percent for Ukraine's economy back in April. The updated and gloomier projection followed a two-week-long visit by an IMF delegation to the capital, Kiev, in mid-May.
Additionally, IMF officials estimated that the inflation rate in the east European country will reach 46 percent, mostly due to the fluctuation energy prices as well as a major depreciation of the country's exchange rate in February.
Cash-strapped Ukraine has agreed to a $17.5-billion bailout plan with the IMF, and remains optimistic that the latest $2.5-billion tranche of the credit will soon be delivered.
However, the IMF will only release the funds if it is reassured that Kiev is serious about reforming its troubled economy, which has greatly deteriorated by high energy costs, prevalent corruption, as well as the continuing conflict with pro-Russia forces in the eastern part of the country.
Meanwhile, the head of IMF's Ukrainian mission Nikolay Gueorguiev said in a statement following his 18-day visit to Kiev that discussions with government authorities were "constructive" and that "understanding were reached on most issues."
"In recent months, signs that economic stability is gradually taking hold are steadily emerging," Gueorguiev said.
"The foreign exchange market has remained broadly stable. Gross international reserves, although still very low, have increased to US$9.6 billion at end-April. Banks' deposits in domestic currency have been recovering," he added.
This is while IMF authorities had previously expressed concerns that, as recently as 2013, there was no will among senior officials in Kiev to undertake the reforms needed to cure its economy – especially to counter massive corruption.
The conflict in eastern Ukraine, where government troopers have been fighting pro-Russia forces, has so far left more than 6,000 people dead.