Europe
Immigrants sew mouths shut in Italy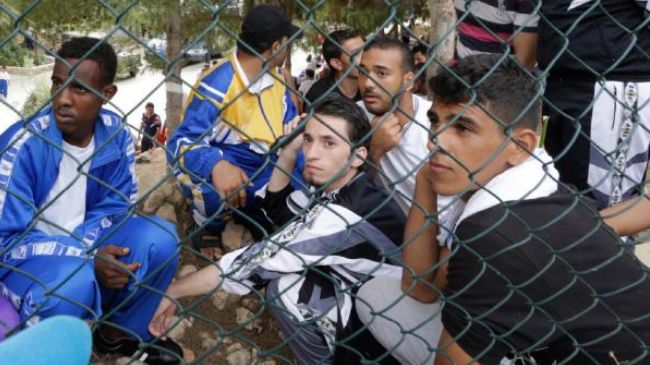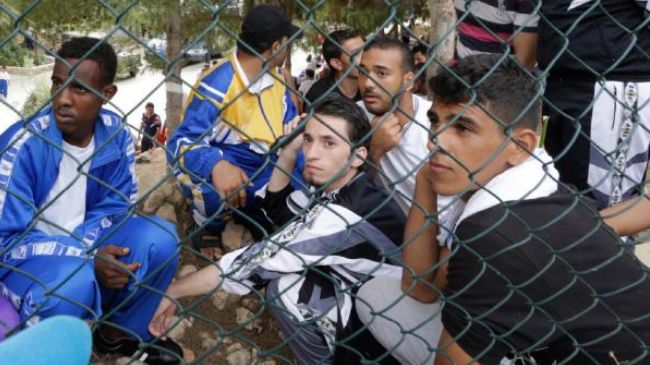 Nine immigrants held in a facility in the Italian capital have sewn their mouths shut in protest against their lengthy detention, Press TV reports.
The group of men, aged between 20 and 30, used a thread from a blanket and a small needle to sew their mouths shut on Saturday at the Ponte Galeria immigration detention center on the outskirts of Rome.
Immigrants say they feel like they are treated as animals at detention centers; and migrant associations blame the Italian government for the poor living conditions in the facilities.
"Their revolt requires us to reopen the national debate on these inhumane centers and on a legislation that takes in those fleeing war, violence and poverty," said Rome Mayor Ignazio Marino.
Tensions in Italy's migrant centers are growing after the European Union last week condemned the appalling conditions at some of the detention centers.
Brussels' criticism followed the release of footage on December 16, showing naked asylum-seekers being hosed down at a migration center on the Sicilian island of Lampedusa.
The Sicilian Island is a primary entry point for tens of thousands of undocumented migrants sailing from Africa in overcrowded, rickety boats.
In October, a tragic boat accident occurred of Lampedusa's shores, killing 360 people after their overcrowded vessel capsized, making it the worst Mediterranean migrant tragedy so far.
Italy has seen a surge of migrants coming to the country. As of late October, 33,000 migrants have landed in the country, which is nearly three times more than the number for 2012.
The majority of those who have arrived originate from impoverished African countries as well as the crisis-hit Syria.