Africa
World News
Imperialist France vows to continue war in Mali amid intensified clashes with fighters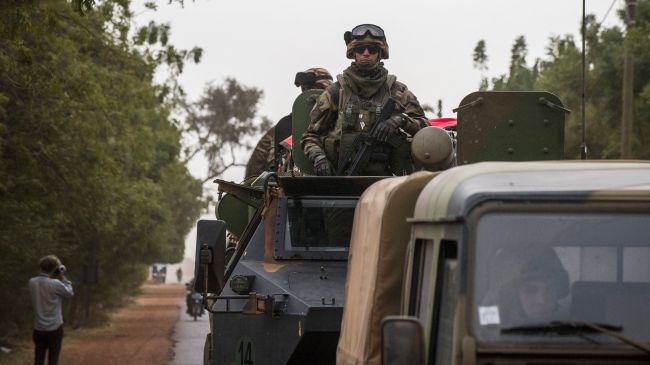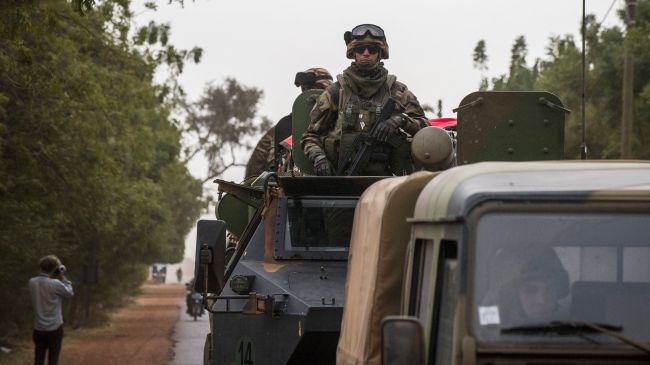 The French defense minister has vowed to hunt down local fighters in Mali as the France-led war continues in the West African nation.
Jean-Yves Le Drian said on Wednesday that the fighters in Mali are still resisting despite an intensified offensive by French-led forces in the African country.
"There were clashes yesterday around Gao," Le Drian said on Europe 1 radio, adding, "Once our troops… started patrols around the towns that we have taken, they met… groups who are still fighting."
He further said the French-led forces will "go after them."
The development came as the French Defense Ministry said on Tuesday that some 1,800 Chadian soldiers have entered the north Malian city of Kidal, the last major town held by local fighters.
France launched its war in Mali on January 11 under the pretext of halting the advance of the fighters in the West African country.
Thousands of people in Mali have been forced to flee their homes amid the French war, which involved some 3,500 troops on the ground supported by warplanes, helicopters and armored vehicles.
The United States, Canada, Britain, Belgium, Germany, and Denmark have already said they would support the French war in Mali.
On Monday, US Vice President Joe Biden appreciated French President Francois Hollande's "decisive" plan to invade Mali and the "competence and capability" of French military forces.
After a meeting with Hollande in Paris, Biden said Washington and Paris have agreed on the need to hand over the war in Mali to a UN mission.
Analysts believe behind the military campaign are Mali's untapped resources, including oil, gold, as well as the uranium in the region.