Latin America
Imprisoned ex-President Lula to register for Brazil's election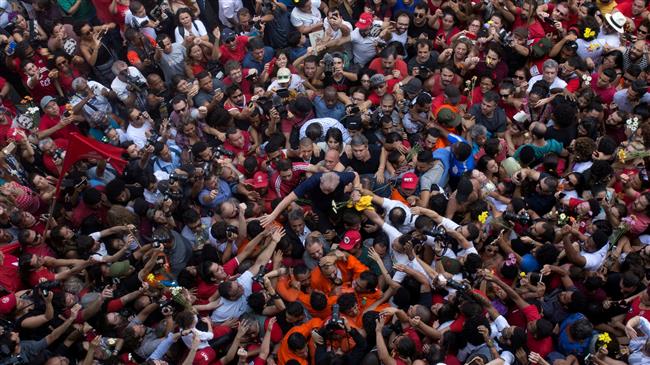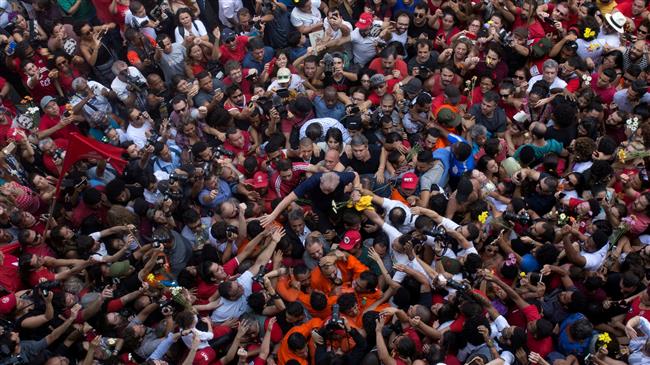 Brazil's former President Luiz Inacio Lula da Silva will be registered as a candidate for October's presidential election despite serving a 12-year jail sentence on corruption charges.
Senior members of the Workers Party (PT) are planning a march in the capital Brasilia on Wednesday to register the candidacy of their party's founder, Luiz Inacio Lula da Silva, with electoral officials, just hours before the deadline, according to party officials.
Lula was the 35th president of Brazil from 2003 to 2011, with an approval rating of above 80 percent, and has been serving a 12-year prison sentence since April after being found guilty of corruption. The 72-year-old veteran politician dismisses his conviction as part of a plot to prevent him from returning to power.
Lula leads most opinion polls in the Latin American country but may not be allowed to run for president. Under the Brazilian electoral law, politicians are not authorized to run for office within eight years of being found guilty of a crime.
Earlier this month, the PT officially nominated Lula for the upcoming presidential election. The party will use all appeals to postpone any final ruling on his registration, and say that he is their sole candidate.
According to party sources, Lula has named former Sao Paulo mayor Fernando Haddad to be his running mate.
According to a recent poll, he could win more than twice the support of his nearest challenger, far-right candidate Jair Bolsonaro, if he contested the vote.
Brazil's electoral court will decide by next month whether or not Lula can run for president again.