Pakistan
Imran Khan supporters block roads in eastern Pakistan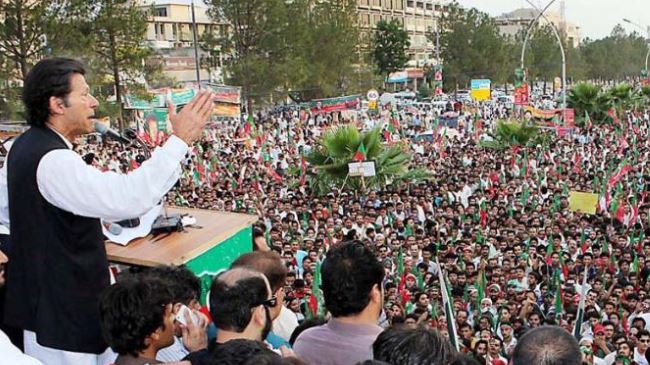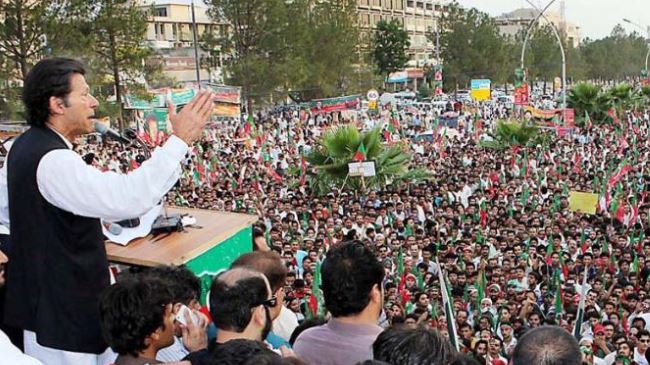 Supporters of Pakistan's opposition Tehreek-e-Insaaf (PTI) party have staged anti-government demonstrations in the eastern city of Lahore, causing a suspension of public transport services.
On Monday, dozens of supporters of the PTI party gathered at the city's main roads, burning tires and closing off major roads.
Pakistani police officials say they have deployed thousands of forces to the city to prevent clashes.
"A contingent of 15,000 police personnel have been deployed in the city to avoid any untoward incident," senior police official Haider Ashraf said.
Last week, clashes broke out during similar protests in the city of Faisalabad.
PTI leader Imran Khan has repetitively accused Pakistani Prime Minister Nawaz Sharif of corruption and poll rigging in the May 2013 elections that brought him to power.
They have been calling on Sharif to step down from his post.
Pakistan has witnessed a wave of anti-government protests since Khan and religious cleric Tahir-ul-Qadri, who is also another opposition leader, launched an anti-government campaign back in August.
Khan has threatened to paralyze Pakistan with anti-government protests on December 18 if their demands are not met.