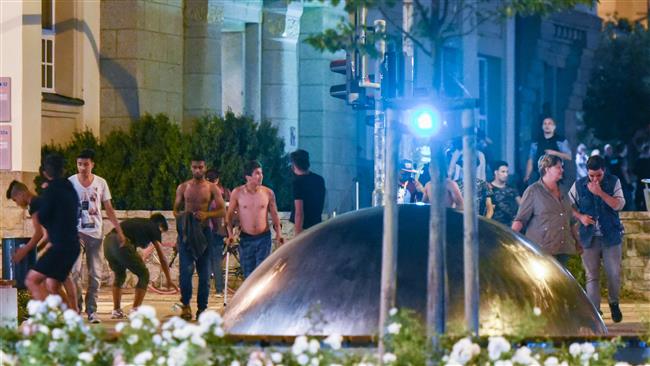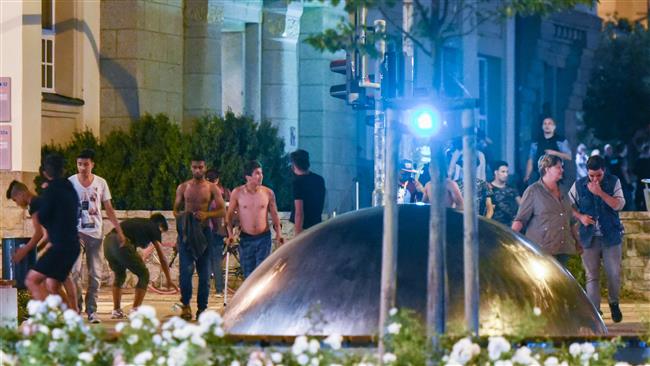 A group of refugees and dozens of local residents have clashed in a town in eastern Germany that has a history of racist incidents. 
Police in Bautzen, a town between Dresden and the Polish border, said Thursday that about 80 Germans and nearly 20 refugees attacked each other in a town square on Wednesday.
Local police spokesman Thomas Knaup said officers then intervened to calm the situation but they were attacked with wooden sticks. Some of the refugees threw bottles.
He said locals were mostly far-right protesters who chanted nationalist slogans while chasing the refugees to the place where they had been sheltered. Even an ambulance trying to attend to an injured refugee was pelted with stones.
Bautzen's police chief Uwe Kilz said his forces managed to bring the situation under control and "peace was restored."
"It wasn't anarchy, but there was at least a chaotic phase that I would say lasted between 45 and 90 minutes," Kilz said.
Other officials said an investigation had been launched into the incident.
Germany has accepted hundreds of thousands of people amid a historic flow of refugees that began to hit the European borders last year. However, far-right and nationalist groups, especially those based in the east which normally accepts fewer foreigners, have criticized the German government's welcoming policy toward the asylum seekers, saying that could pose serious security threats to Germany.
The mayor of Bautzen, in the state of Saxony, said the confrontation on Wednesday was the culmination of two weeks of problems in Kornmarkt square between far-right German youths and young asylum-seekers.
"I'm shocked and very worried about the escalation … I sharply condemn the growing violence in confrontations between the various groups," Ahrens said on his Facebook page.