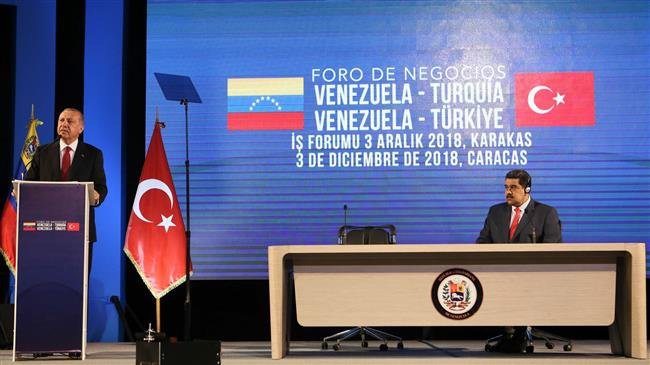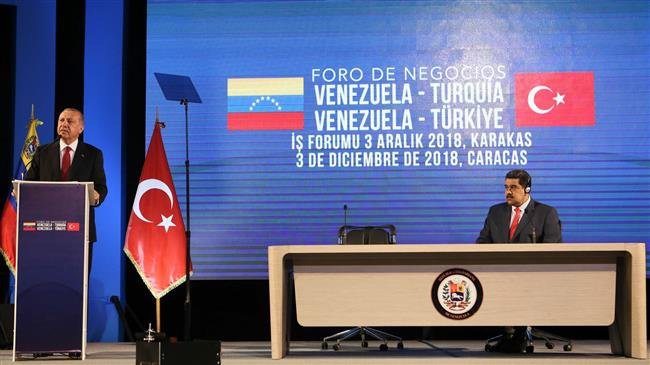 Turkish President Recep Tayyip Erdogan has blasted the economic sanctions imposed against Venezuela, vowing efforts to strengthen bilateral trade ties amid the two countries' tense relations with the United States.
"We do not approve of these measures that ignore the rules of global trade," Erdogan said at the Turkey-Venezuela Business Forum alongside Venezuelan President Nicolas Maduro, in Caracas on Monday.
"Political problems cannot be resolved by punishing an entire nation," said the Turkish head of state.