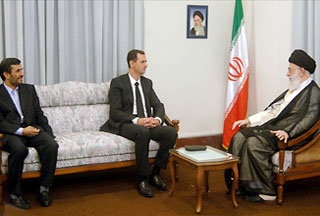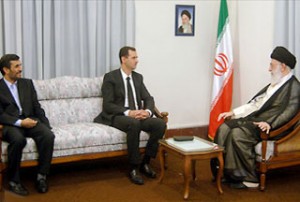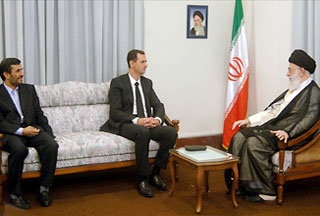 Leader of the Islamic Revolution Ayatollah Seyyed Ali Khamenei says world powers, particularly Washington, have lost their one-time influence in the Middle East.
In a Wednesday meeting with visiting Syrian President Bashar al-Assad, Ayatollah Khamenei said the US-led drive to eradicate resistance movements in the region have come to naught.
"The American blade has lost its sharpness," said the Leader, citing the presence of resistant countries such as Iran and Syria as the reason why.
The Leader said Syria has managed to distinguish itself from the rest of the Arab world by taking a stand against Western despotism. "Syria has become a symbol of resistance."
Ayatollah Khamenei welcomed Syria's proposal to form a united alliance among Iran and its western neighbors, Iraq and Turkey. "Such an alliance would undoubtedly serve the best interests of the region."
Syrian President Bashar al-Assad arrived in Tehran for a two-day visit to discuss the latest regional developments following the disputed re-election of President Mahmoud Ahmadinejad on June 12.
Al-Assad said Ahmadinejad's reelection would significantly help the regional resistance front in its cause. "The failure of Western interference in the election aftermath should be an important lesson for them," he said.
He had earlier met with Iranian Foreign Minister Manouchehr Mottaki.