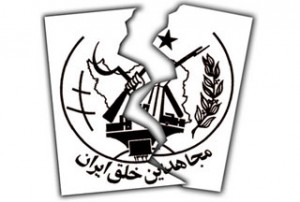 A source with the Iranian Intelligence Ministry has announced the arrest of a number of Mujahedin Khalq Organization (MKO) terrorists in anti-government protests that occurred in central Tehran.
Protestors took to some central and downtown streets in Tehran on Sunday, hijacking the Ashura ceremonies, during which people commemorate the 7th century death of Prophet Muhammad's (PBUH) grandson, Imam Hussein (PBUH).
The unnamed source was quoted by Fars News Agency as saying that protestors had attacked mourners participating in Ashura ceremonies and damaged public property and parked vehicles in central Tehran.
The protesters reportedly chanted slogans against top Iranian government officials.
According to the Intelligence Ministry source, a number of MKO terrorists were arrested in this connection