Pakistan
In Pakistan, US blamed for Taliban attack on Malala, report says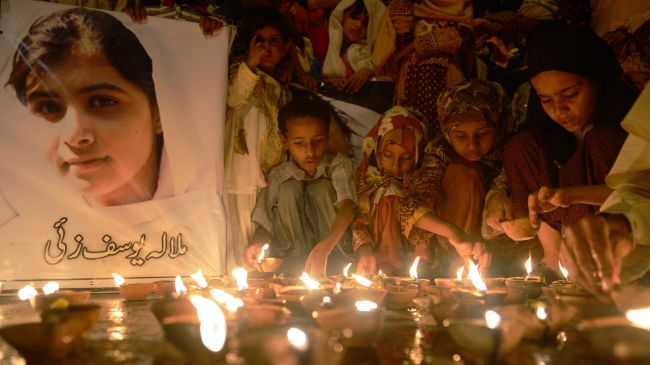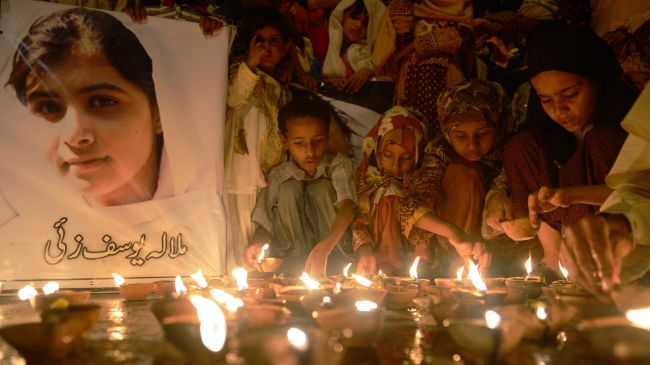 A report says there is a general belief in Pakistan that the United States was behind a recent Taliban attack on a 14-year-old girl.
According to a recent report by the Washington Post, some Pakistani media outlets "routinely report that the United States is behind terrorist attacks and supports the war that the Pakistani Taliban is waging against Pakistan's government and military."
The Post adds that the latest idea "to gain traction [in Pakistan] is the notion that the United States was behind the Taliban attack this month on Malala Yousufzai."
On October 9, Yousufzai was shot in the head and neck by the Taliban militants in the town of Mingora. She was targeted for speaking out against the extremists and promoting education for Pakistani girls and women.
Nasreen Ghufran, an international relations professor at Pakistan's University of Peshawar, was quoted by the Post as saying that many in Peshawar think the Taliban "on their own would not do anything unless the ISI (Pakistan's Inter-Services Intelligence) and the army is behind it."
The US has at times accused the ISI of backing the Taliban-affiliated Haqqani network of carrying out deadly attacks on US forces in Afghanistan.
US relations with the Pakistani intelligence apparatus and the role the Taliban play on the political stage of Pakistan remain murky.
However, some Pakistanis believe that the recent attack on Malala is aimed at transforming the public opinion in Pakistan against the militants by introducing them as bad guys and thus lay the ground for an all-out US assault against them in North Waziristan where the Taliban are based.