Saudi Arabia
Yemen
In retaliatory attack, Yemeni sharpshooters shoot dead Saudi trooper in kingdom's Asir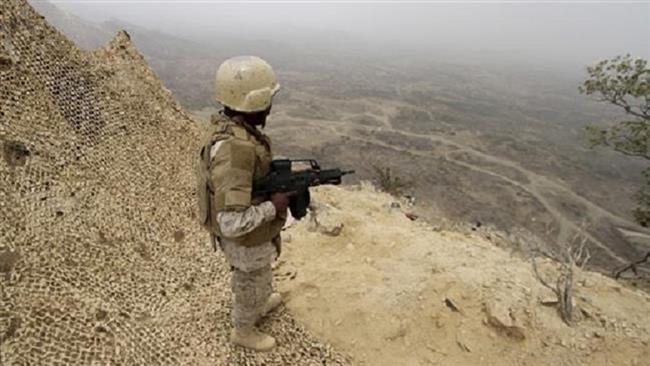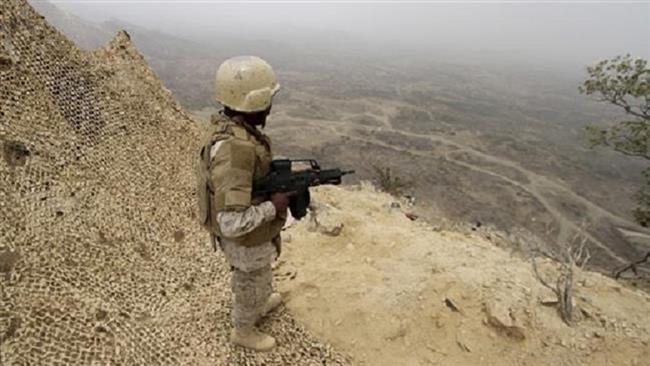 Yemeni snipers have killed a Saudi trooper in the kingdom's southwestern region of Asir in another retaliatory attack against Riyadh's full-scale war on the impoverished nation.
Yemen's Arabic-language al-Masirah television network carried the report on Thursday, saying the soldier was killed during ambushes by the Yemeni army sharpshooters against Asar military base in the mountainous region earlier in the day.
In early April, Arabic-language Yemen Watch news agency reported that nearly 120 Saudi soldiers had been killed in dozens of sniper operations carried out by Yemeni army soldiers, backed by fighters from allied Popular Committees. It added that most of the operations had been conducted in the kingdom's southwestern Jizan region, where a total of 74 Saudi soldiers lost their lives in 22 encounters.
In early May, al-Masirah reported that Yemeni sharpshooters had managed to fatally injure as many as 64 Saudi troops in April alone.
A report by Reuters published in April last year said that at least 400 Saudi soldiers had been killed in cross-border fire since the start of the war in March 2015.
The Riyadh regime has maintained a policy of ambiguity regarding its casualties in the war on Yemen. Senior military officials have said that they would not release such information until after the war.
Meanwhile, Yemeni soldiers, backed by fighters from the Houthi Ansarullah movement, launched an artillery attack against Saudi positions in al-Dokhan tower in Jizan, the possible casualties of which was not immediately reported.
Also on Thursday, the Saudi warplanes conducted at least three airstrikes on a residential area in Nihm district in Yemen's capital, Sana'a, killing at least four civilians, including a woman and a child, and wounding five others. Two of the strikes, according to al-Masirah, hit a place where a number of paramedics had gathered.
Over the past two years, Yemen has been heavily bombarded by Saudi warplanes as part of a brutal campaign against the impoverished country in an attempt to crush the popular Houthi Ansarullah movement and reinstall the former president, Abd Rabbuh Mansur Hadi.
The military campaign has claimed over 12,000 civilian lives and taken a heavy toll on the country's facilities and infrastructure, destroying many hospitals, schools, and factories.
Yemenis are also grappling with scarcity of food supplies due to the Saudi military aggression.
Nearly 3.3 million Yemeni people, including 2.1 million children, are currently suffering from acute malnutrition.