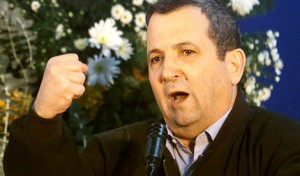 Israeli Defense Minister Ehud Barak might face prosecution as lawyers of Palestinian families of victims of the Gaza war seek to obtain an international arrest warrant for him while he is in the UK.
The lawyers for several Palestinians in Britain filed a request with the Westminster Magistrates Court on Tuesday to prosecute Barak, who was in charge of the latest offensive against the tiny Gaza Strip, where alleged Israeli war crimes claimed the lives of some 1,400 Palestinians, The Daily Telegraph reported.
The lawyers cited Israeli war crimes and the violation of the Geneva Convention by the regime during Operation Cast Lead in Gaza eight months ago as the legal basis for the case.
The move comes after a United Nations probe into the Gaza war earlier this month concluded that Israel committed war crimes through attacking civilians, using banned weapons and torturing people during the offensive.
Barak, who will meet with British Prime Minister Gordon Brown and Foreign Secretary David Miliband, is to address the meeting of the British Labour Party on Tuesday.